Whether you refer to it as Battle of the Planets, G Force or Gatchaman, most children of the 70's remember this cartoon..
For me, the show has special meaning, 14 years ago I picked up a cassette of the show at a Chiller Theatre convention. I took it back to my dorm room and started watching it the next day. A girl from down the hall came bursting into my room and asked "Are you watching G-force? Can i watch?"
I married that girl and she now collects Battle of the Planets stuff, here are some of my favorites. Got some feedback, Drop us a line!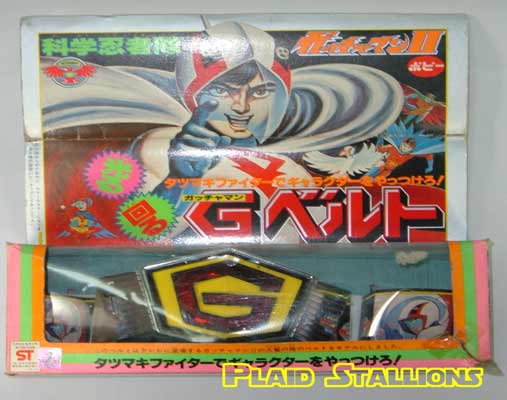 This is a japanese produced toy belt, it lights up and spins. It's obvious that this toy was originally produced for Kamen Rider and they just spun off to other characters. I mean, Kamen Rider's belt actually does that!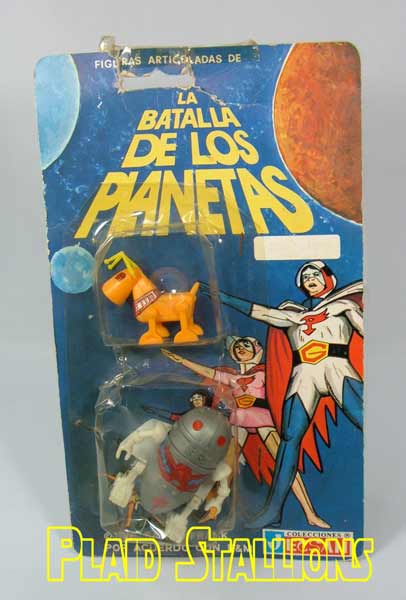 This 7 Zark 7 figure was only sold in Spain and France, the Japanese never had Zark in their version of the cartoon (that's a little something Sandy Frank whipped up!) so Zark merchandise is tough.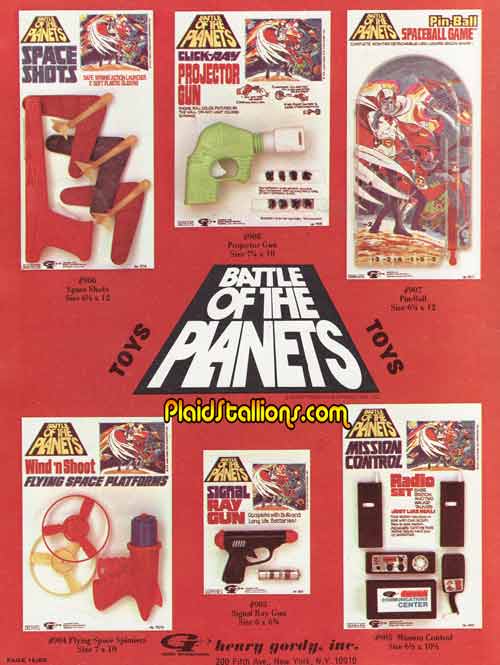 These rack toys by Gordy were pretty much all US kids saw of Battle of the Planets toys, where the hell was Mego with those action figures?
I don't know much about this vinyl figure of Eagle Ken but I've always found it charming. It's like he's cheering "hooray, I'm really well fed!".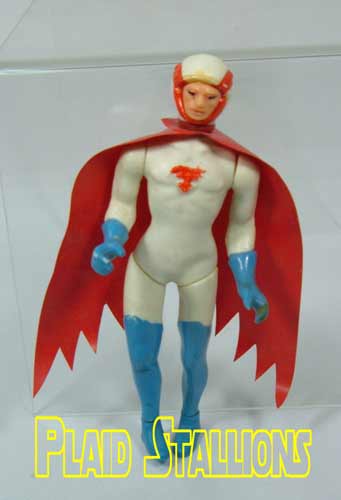 I don't know anything about this little guy either, he used to sit on the cash of Suspect Video until i begged and pleaded with the manager to trade it to me. He eventually relented and I've never been able to figure him out since.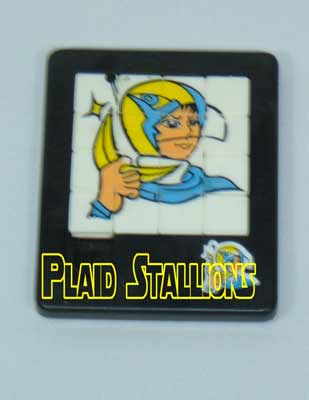 Ditto this cool little puzzle, which might have been a knockoff.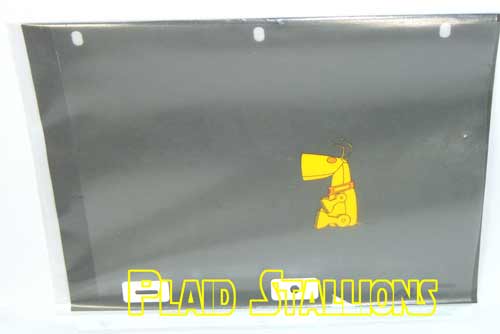 I think we got this cel of 1-Rover-1 from Ken a local collector of Gatchaman, a few of our favourite pieces come from knowing him..
The Goldkey comic got cancelled before this issue got released but it looks pretty exciting, we got gypped out of the final showdown between Mark and Zoltar!.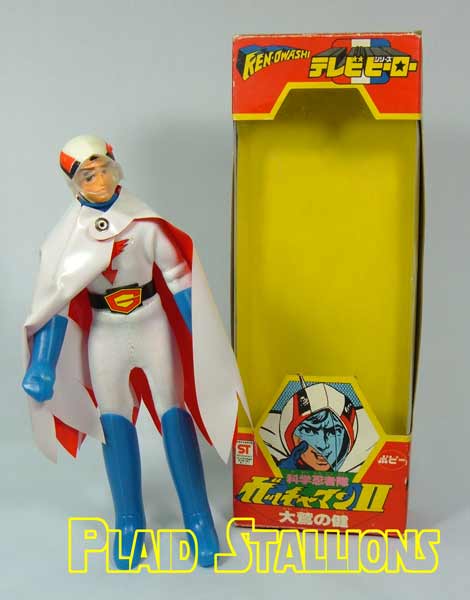 Popy released this amazing 8" mego like figure of Eagle Ken in 1978, you can read more about these at the Mego Museum.
Visit the Plaid Stallions Blog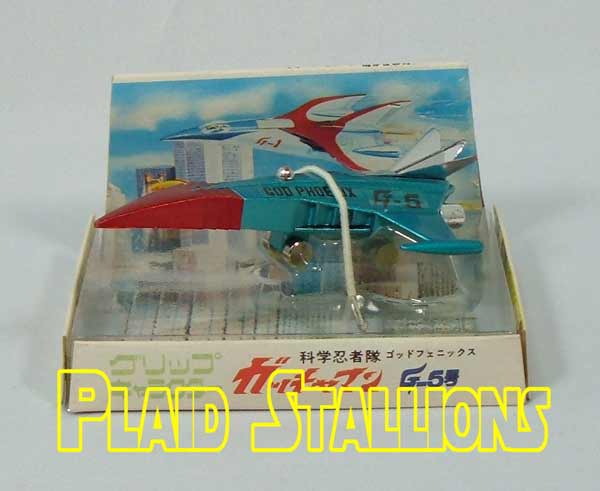 This Grip diecast is hard to get, unlike the US, the Japanese audience got three different versions of the Phoenix, so original Phoenix toys come at a premium..
Finally, this is an original episode of the show, I wish I could remember which one but it's neat to own this piece of history..