Archive - Contact - PlaidStallions at MySpace - The PlaidStallions Daily Blog- Forum

Eatons Toyland:Board Games and Big Wheels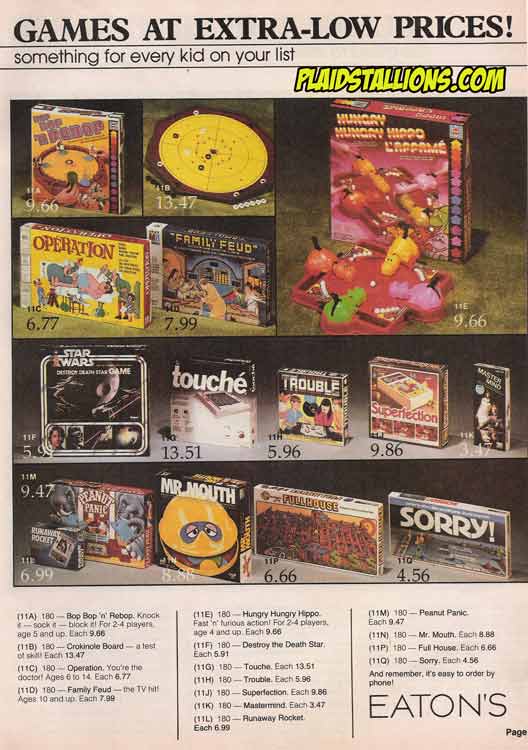 Classic board games like Sorry and Operation were joined by soon to be classics like Hungry, Hungry Hippos and Mr Mouth..
I think it's impossible to have grown up in the 1970's suburbia and not know someone who had a Marx Green Machine or Big Wheel. I got to use my neighbour Gordon's Green Machine once, so at least I can go to my final resting place knowing I hit the spin out lever..

Back to Eatons Toyland 1979
Talk vintage toys on the Plaidstallions Message Board.