Archive - Contact - PlaidStallions at MySpace - The PlaidStallions Daily Blog- Forum

Eatons Toyland: Girls Toys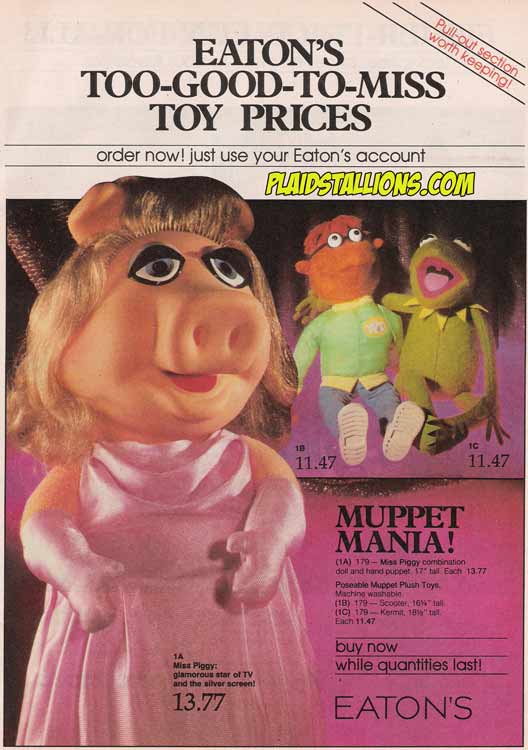 The Muppets were a smash in syndication, who doesn't think of them when that ITC logo appears?.
The Mego 12" Wonder Woman brought in the bucks for many a year while Sindy was attempting to get some Barbie magic in a different scale..
The concept behind Kenner's baby wet and care are still available at toy stores to this day.
Back to Eatons Toyland 1979
Talk vintage toys on the Plaidstallions Message Board.