Archive - Contact - PlaidStallions at MySpace - The PlaidStallions Daily Blog- Forum

1979 Eaton's ToyLand Flier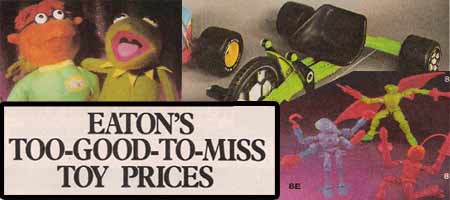 Legendary Canadian department store chain Eatons (RIP) ceased publishing wish book style catalogs in 1976, that's why this 1979 circular for the toyland is so rare and cool. Eaton's had a fantastic toy department during the 70's and it's a very happy memory for yours truly to find this.
Click on the Thumbnails for Larger Images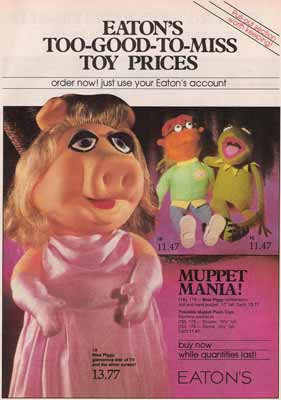 The Muppet Show was enjoying huge popularity as were old staples like baby dolls.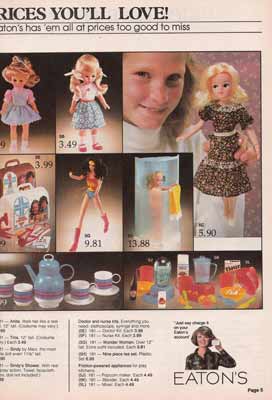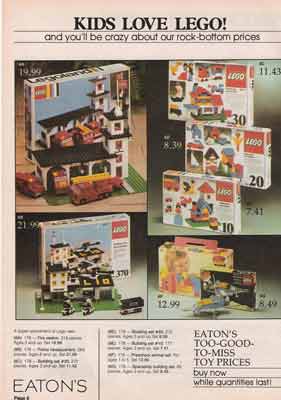 Wonder Woman was another TV Favourite for girls while Space Lego started making the rounds.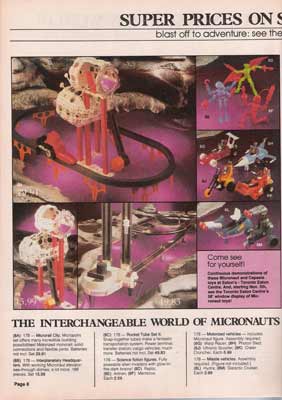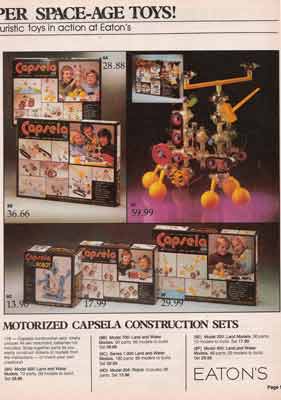 Micronauts and Capsela were fun construction toys with a science fiction edge.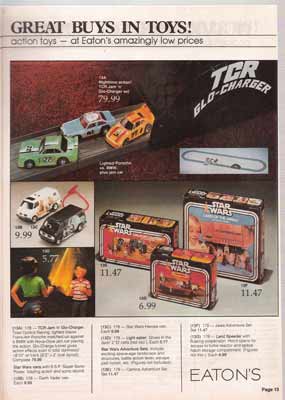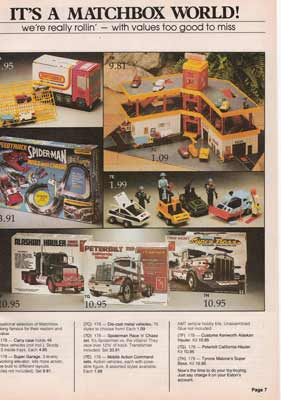 Star Wars dominated the action figure aisles but items like Matchbox Mobile Action Command were steady sellers.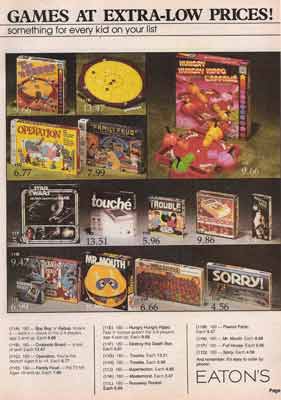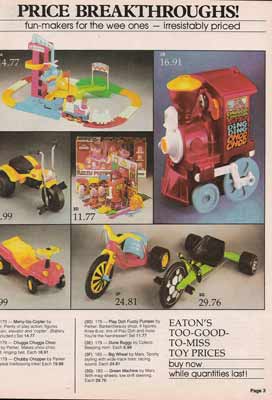 Board Games of the day included Mr Mouth while Marx was still putting out classics like the Green Machine and Big Wheel.

Back to Plaid Stallions Article Archive