L Gabriel produced a staggering amount of adventure sets for the Lone Ranger and Tonto. Not once drifting into science fiction as both G.I. Joe and Big Jim occasionally did, they were all straight up Western adventures you'd expect the Lone Ranger to do.

Back to Lone Ranger Archive Index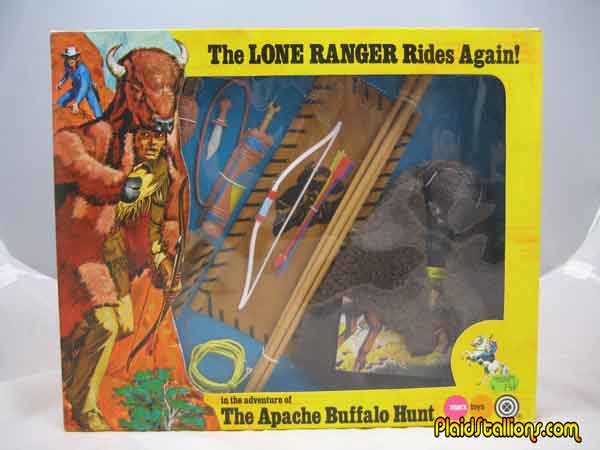 The Apache Buffalo Hunt: Tonto gets his own adventure.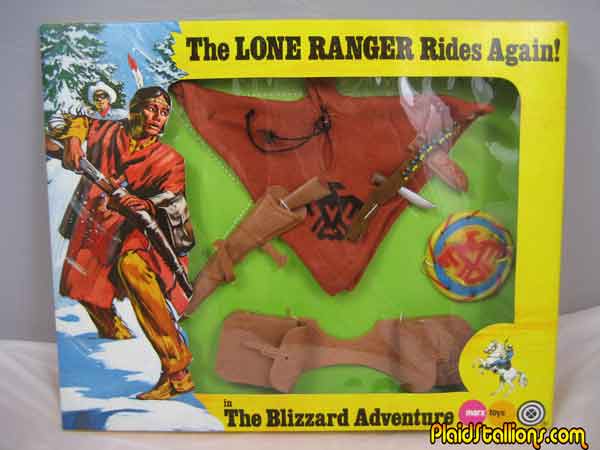 The Blizzard Adventure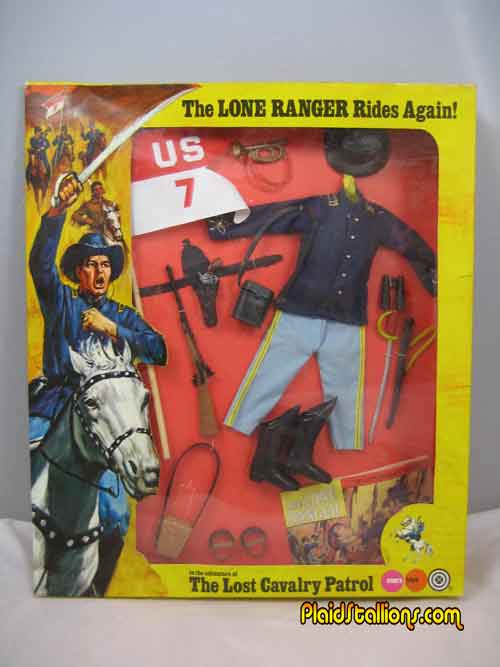 The Lost Calvary Patrol: An expanded version of the "Lost Rifles" disguise.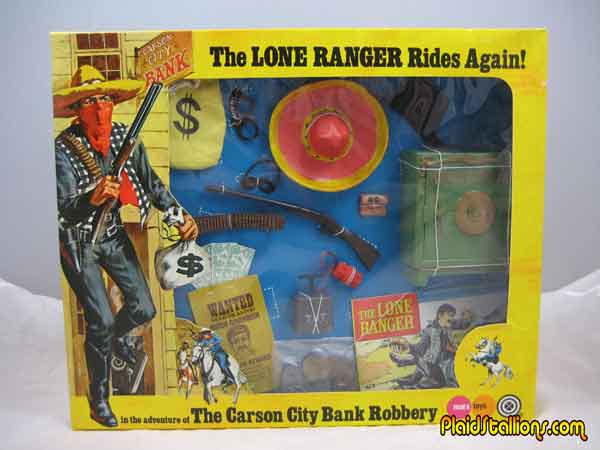 Carson City bank Robbery: A fricking disguise for Butch Cavendish, you know it's a cool toy line when the villains get adventure sets!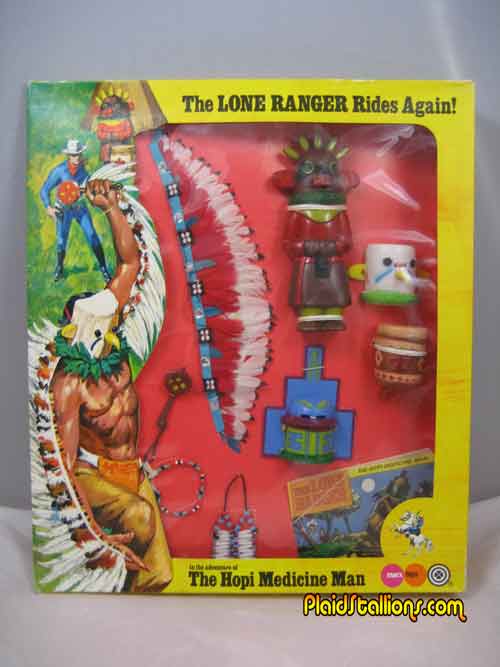 Hopi Medicine Man: I find parts from these sets in G.I. Joe parts boxes all the time.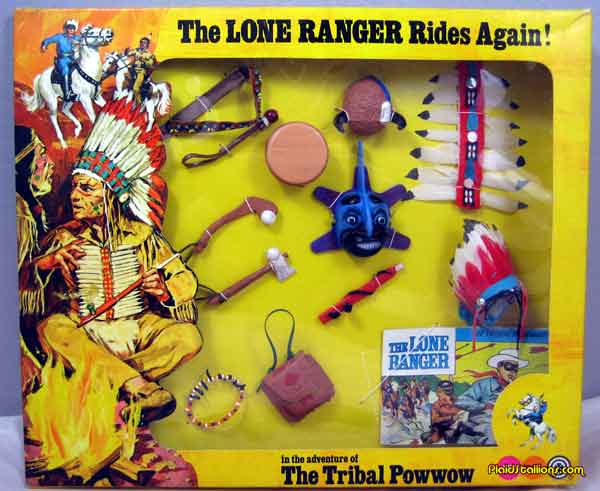 The Tribal Pow Wow: Love the Peace Pipe!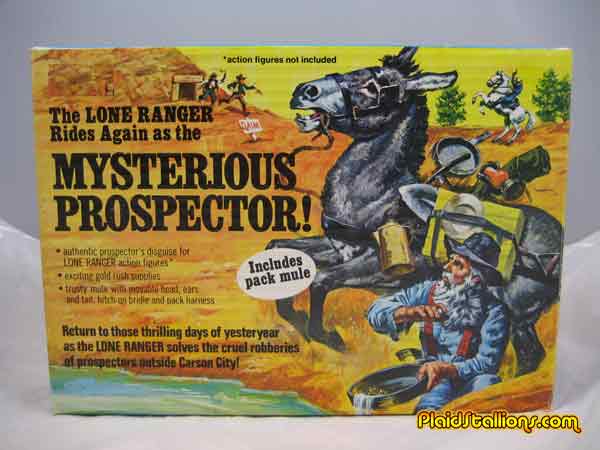 Fate of the Prospector: The Prospector set was used in the G.I. Joe viewmasters.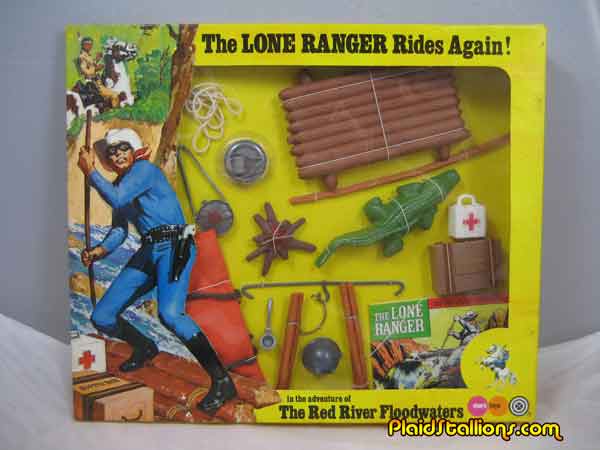 Red River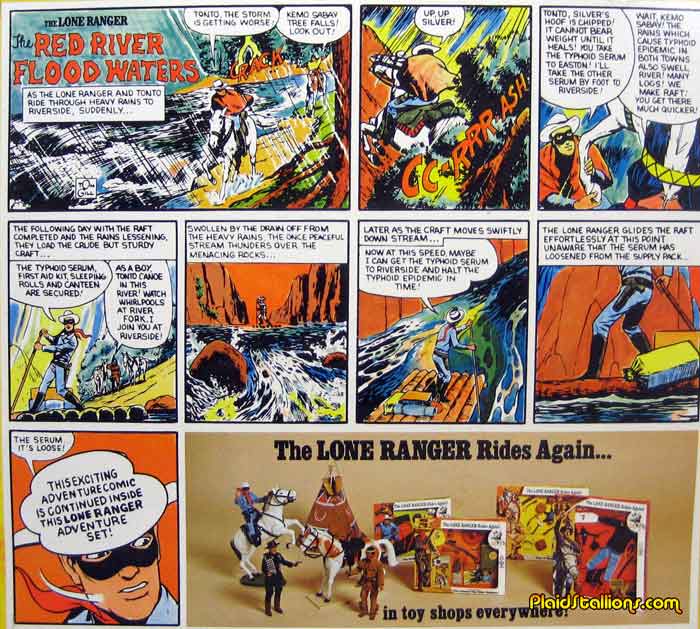 Comic on the back of Red River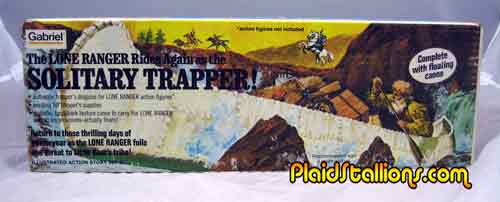 Solitary Trapper

Canoe: looks familar!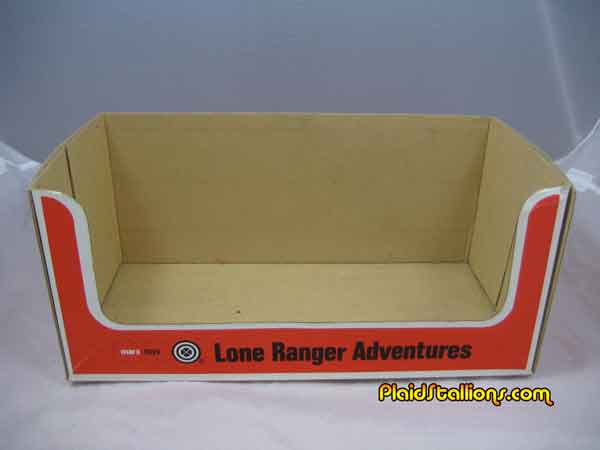 Original Lone Ranger Store Display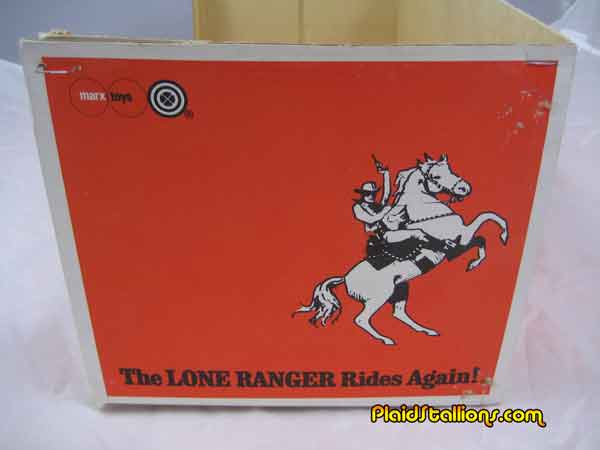 Back of the Lone Ranger Store Display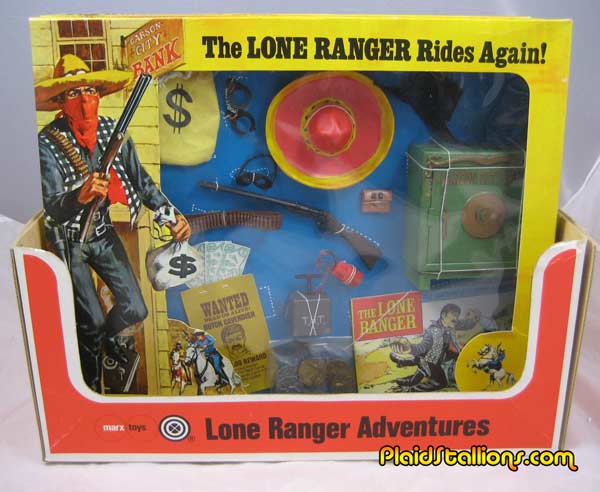 Original Lone Ranger Store Display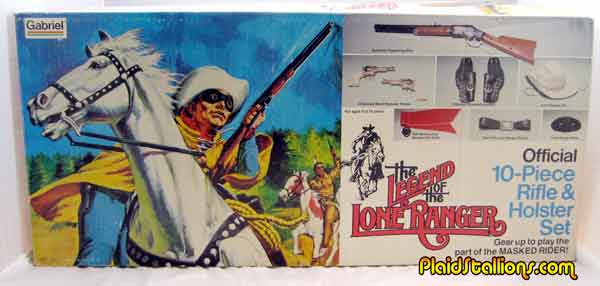 Boxed Lone Ranger Rifle Set
Links of Interest: