Kenner 1979 Butch and Sundance

In 1979, Kenner toys launched just a dandy line of action figures on a Western, "Butch and Sundance the early years" was a prequel to 1969's mega hit "Butch Cassidy and the Sundance Kid" but without Paul Newman and Robert Redford. Instead we were left with Tom Berenger and William Katt (who would be a very sought after action figure a few years later)
The movie flopped at the box office but the Kenner toys were so nicely made that I'm sure many kids dug them. Kenner even tried to expand the line without the Butch and Sundance branding in 1980.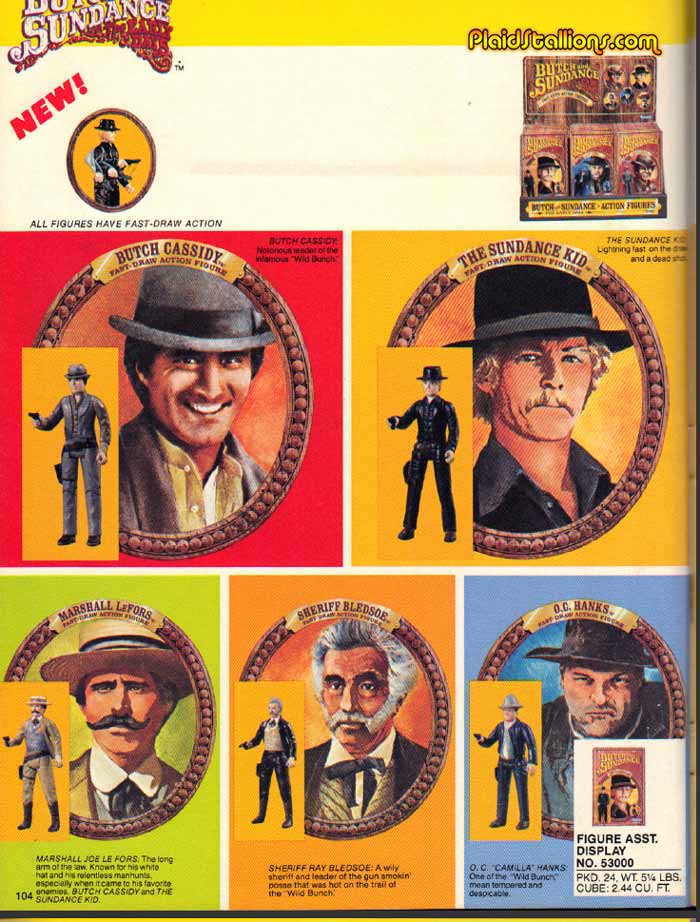 I can't believe it took me years to recognize Peter Weller as Marshal Joe Le Fors, now it just smacks me in the face..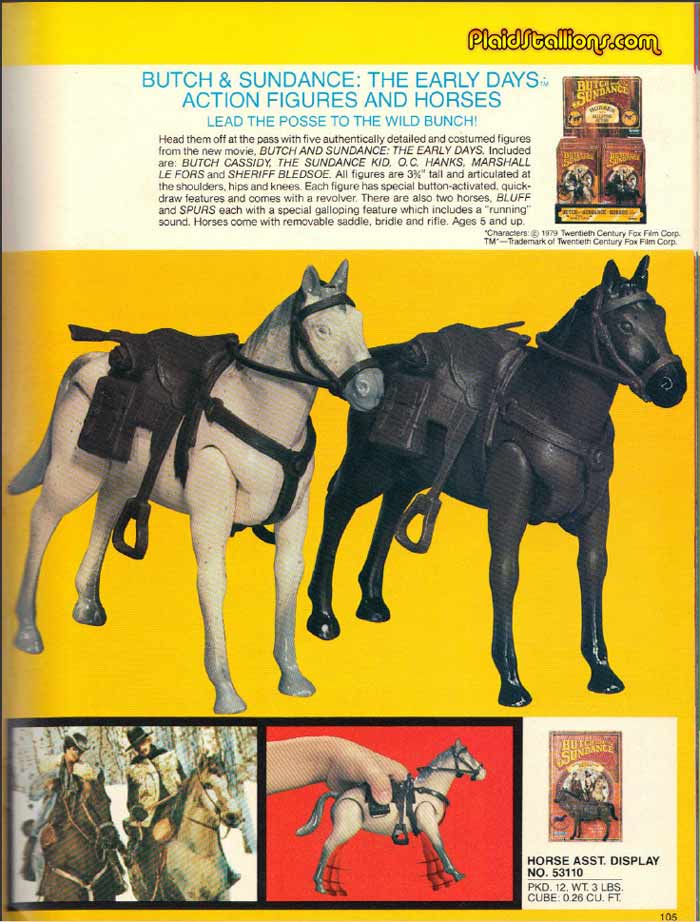 The horses were recycled into Kenner's Indania Jones line as were the figure bodies themselves..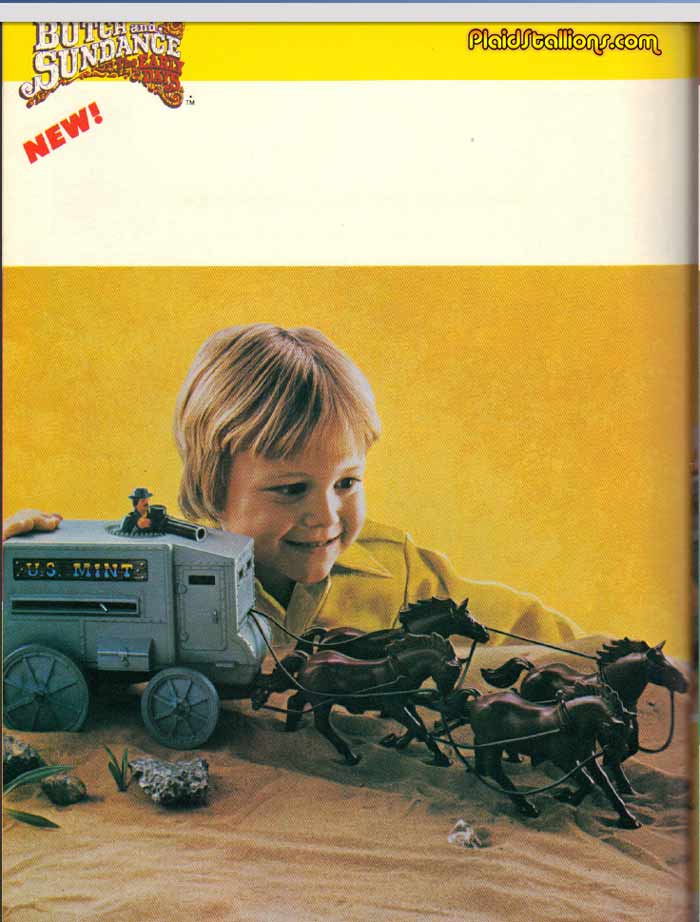 The Mint wagon was a Catalog item for this toy line..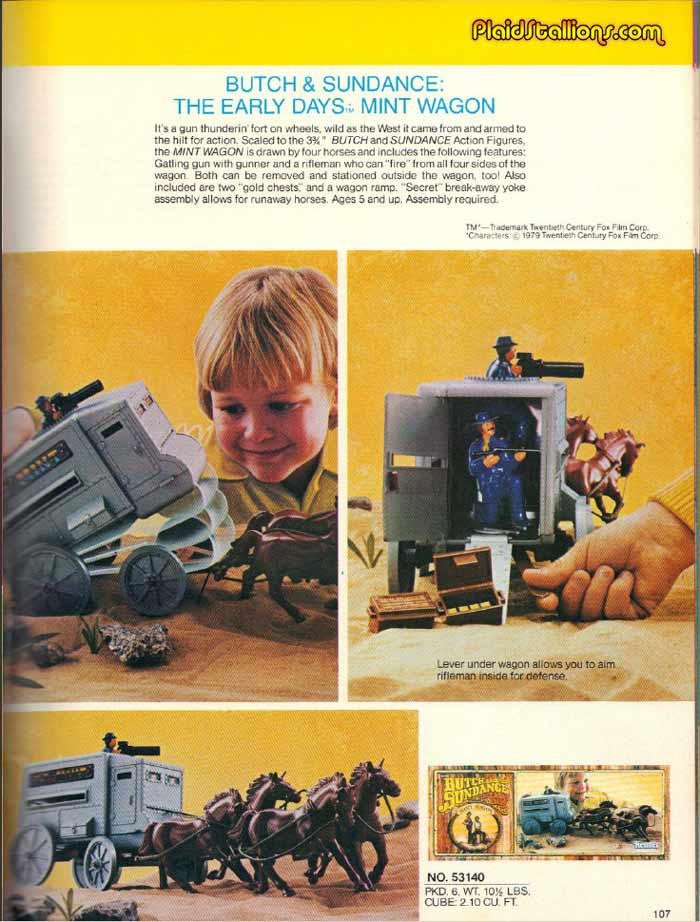 Love the packaging for this line..
More Kenner and Cowboy Toys