Mattel Heroes in Action 1975

During a time when many toy companies were shying aware from realistic military toys thanks mostly to the Vietnam conflict, Mattel toys launched Heroes in Action. Heroes in Action was a very early attempt at the 3 3/4" figure market made popular by the Fisher Price Adventure people and later Star Wars, it's crew comprised of muscular dogfaces with buldging biceps and "rat-a-tat-tat" sound making ability..
Heroes in Action wasn't a smash hit and many simply don't remember it but Mattel ran it two years and it seemed to be particularly popular in Italy.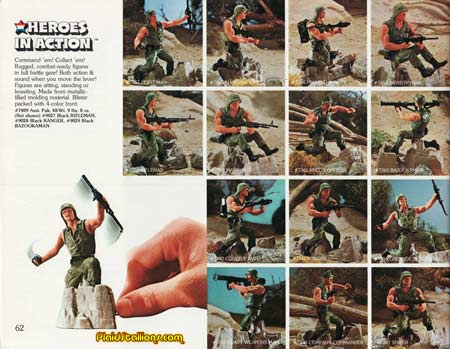 (Click on the picture to expand) What a tough, well sculpted bunch.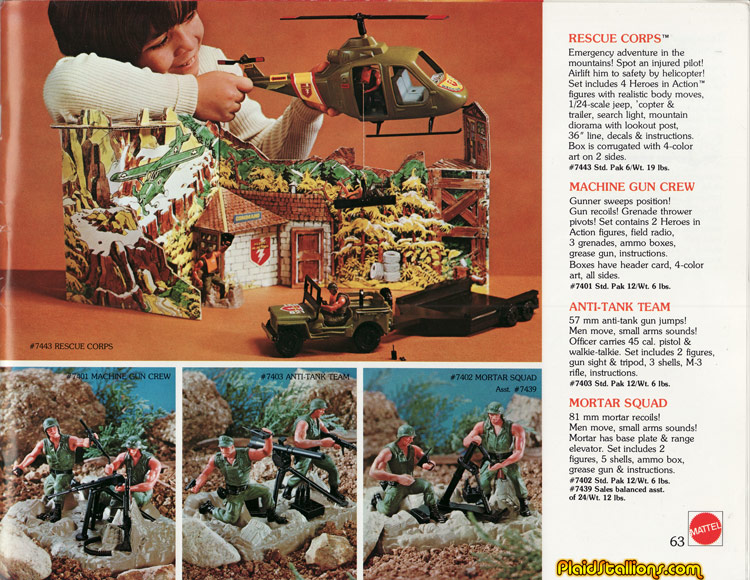 (Click on the picture to expand) The rescue corps playset is amazing.
A vintage store display from 1976, want to see more? Check out our Vintage Toy Store Gallery
More Heroes in Action
1976 Mattel Heroes in Action Catalog