Archive - Contact - PlaidStallions at MySpace - The PlaidStallions Daily Blog- Forum

1979 Mattel Shogun Warriors Toys
The Shogun Warriors line continued strong in 1979, the hulking Machinder figures were now seen weekly on "Eight is Enough" as set dressing in the room shared by the youngest boys.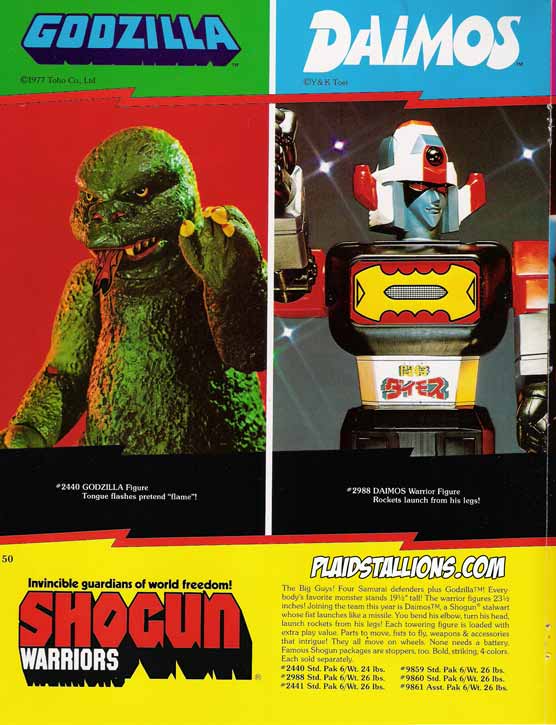 Mattel greatly altered the look of the Japanese Godzilla figure to give more of a generic design, which is a shame the original had a better likeness and enhanced spines.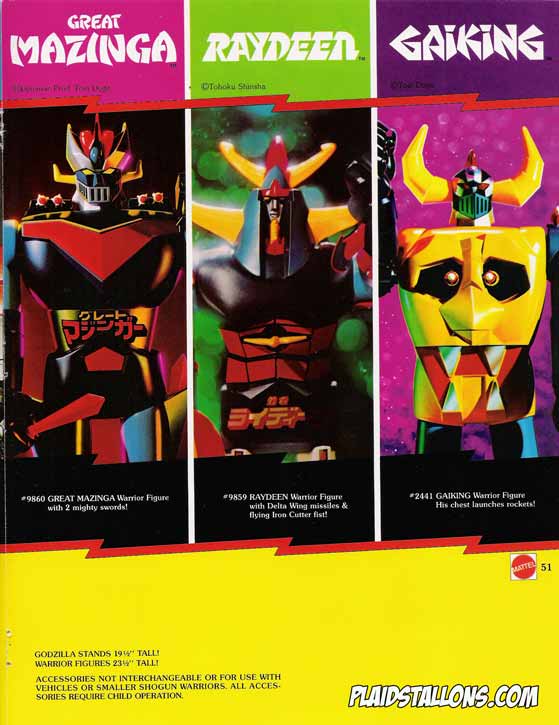 The firing missiles and fists were some of the most memorable features of this line.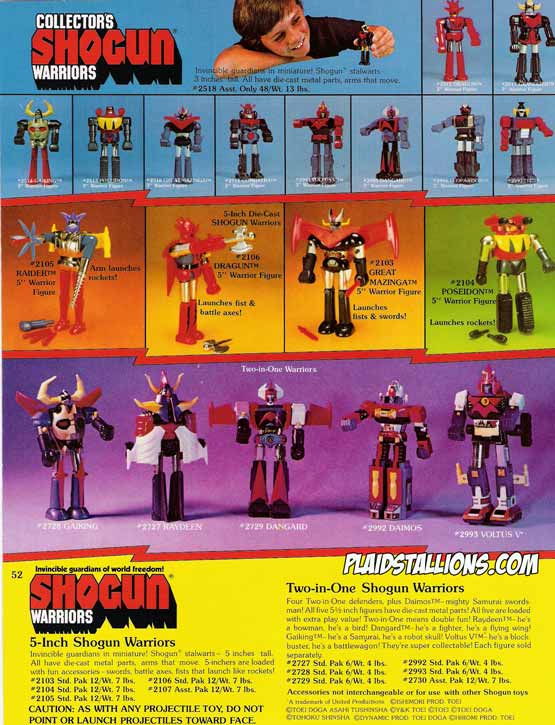 North American kids weren't aware but they were playing with some of Japan's hottest TV stars..
Shogun Warriors vehicles.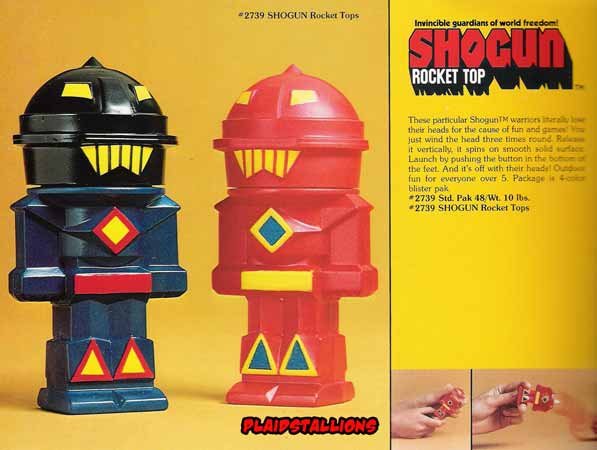 Shogun Warriors Rocket Tops.
Back to Plaid Stallions Article Archive
Talk vintage toys on the Plaidstallions Message Board.