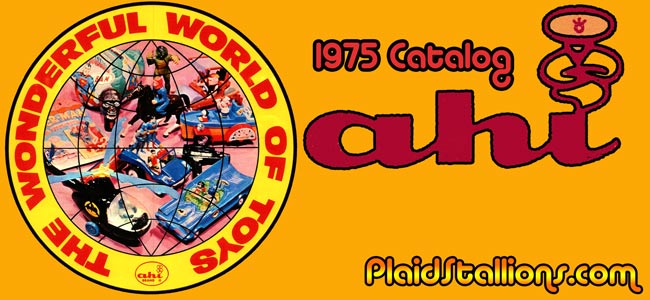 1975 Azrak Hamway International Catalog
In 1975, Azrak Hamway International (AHI) was a toy company on the move producing mainly, low cost rack toys bearing such hot licenses at the time such as Batman, Spider-Man, the Universal Monsters and Star Trek.
It's no surprise that the 1975 catalog is a real treasure trove for any 70s kids, there is so much to see in this fun book that it'd be hard not say "I had that' at least once.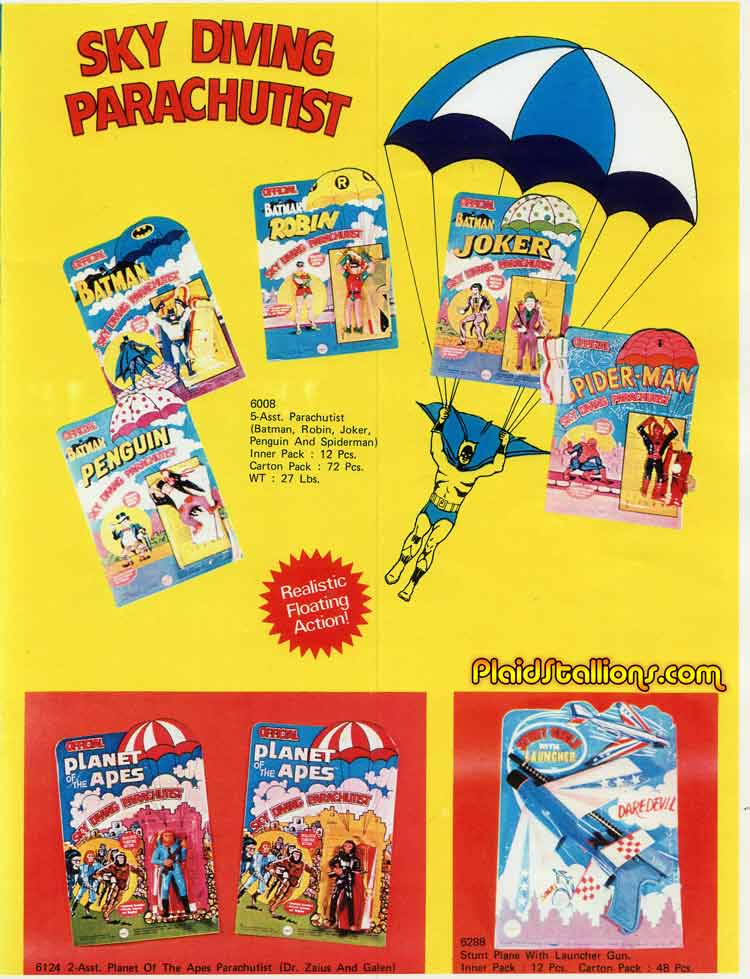 Sky Diving Parachutists are some of my favourite things done by AHI.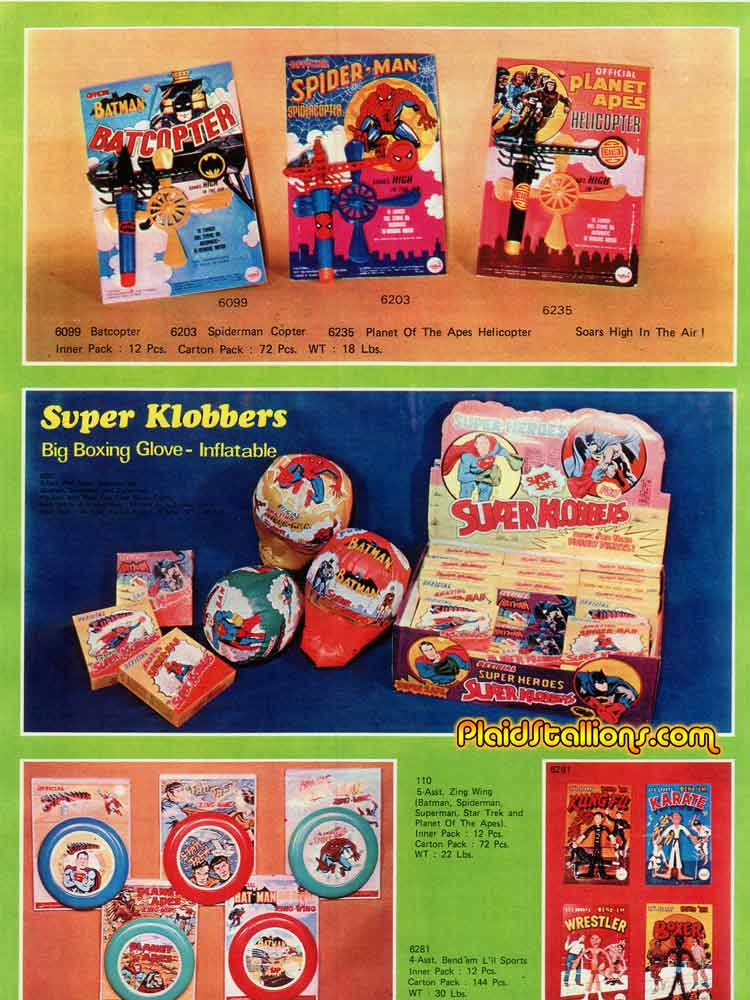 The Planet of the Apes Helicopter is one of the main reasons I wrote Rack Toys. Those Super Klobbers are very rare these days.
It's well documented that AHI created the Spider-Car, I prefer this early buggy..
The Flinstones were a lunch time tradition in my household growing up.
There is something so fun about Doctor Zaius riding a hog with a rifle strapped to his back.
There isn't a vehicle that you can't put Batman on that doesn't look cool.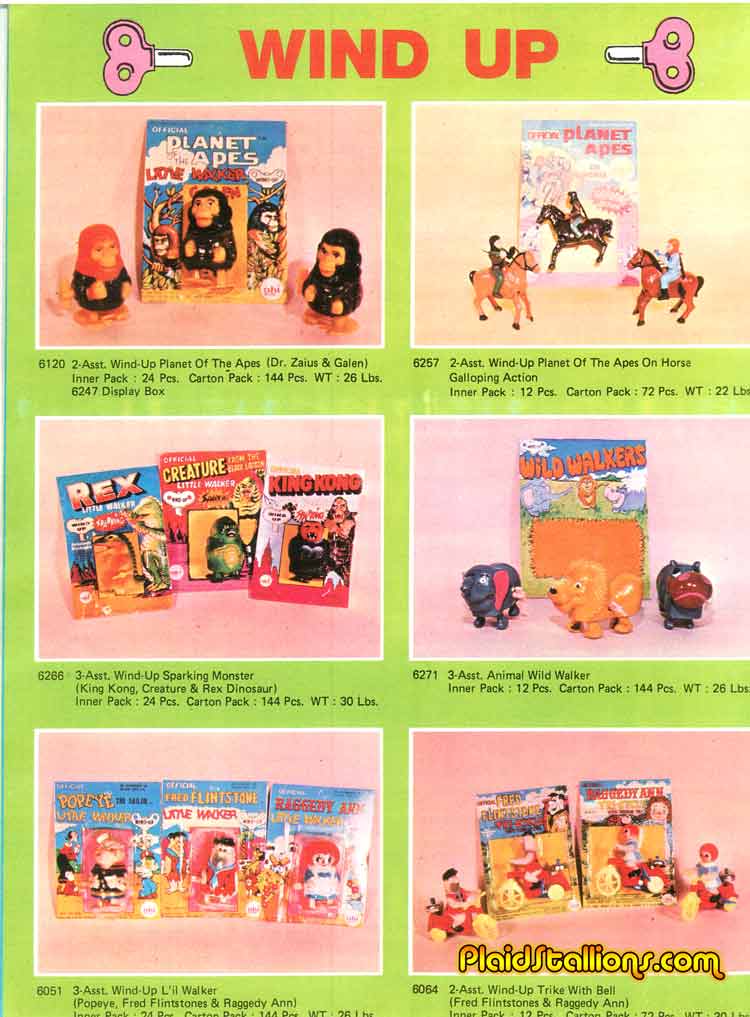 I really need a set of those wind up monsters.
If you have one of these monster water pistols or any displays for sale, please contact me..
The AHI Super Monsters are some of the best licensed Universal Monster toys ever produced in my opinion. I also love the smell of Jigglers...
Someday I will own a carded creature Bendy! Well, maybe not, never seen one...
AHI is not as well known for it's Battery Operated toys, remote control technology would change greatly during this decade.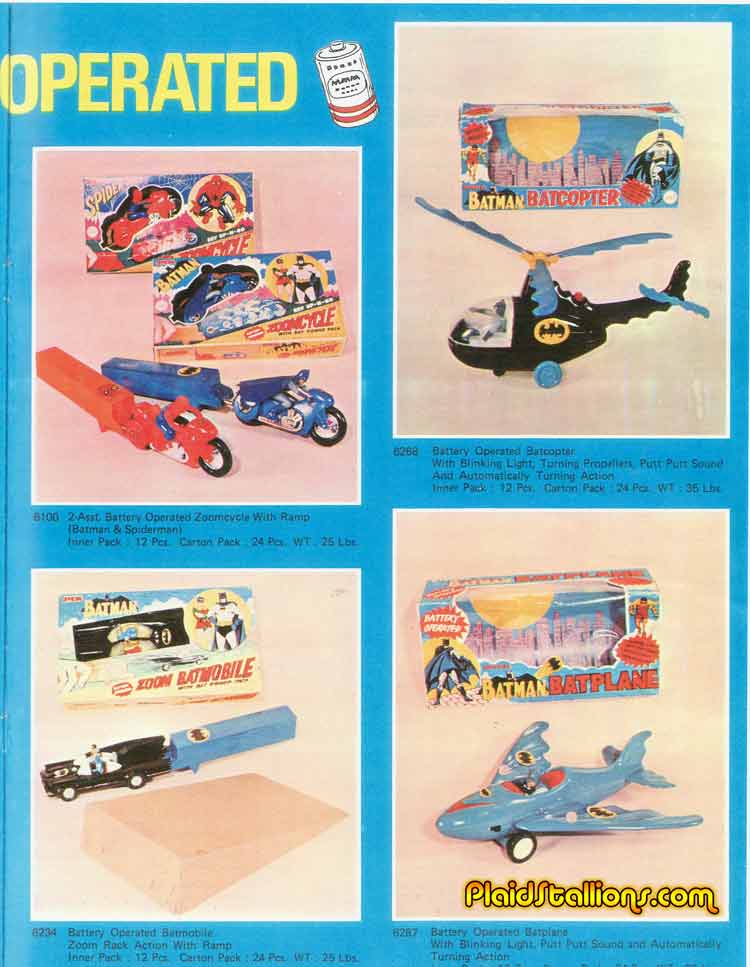 The Batcopter and Batplane were later retooled into toys for the Shadow by another company, true story.
The Battery Operate Enterprise has never been seen.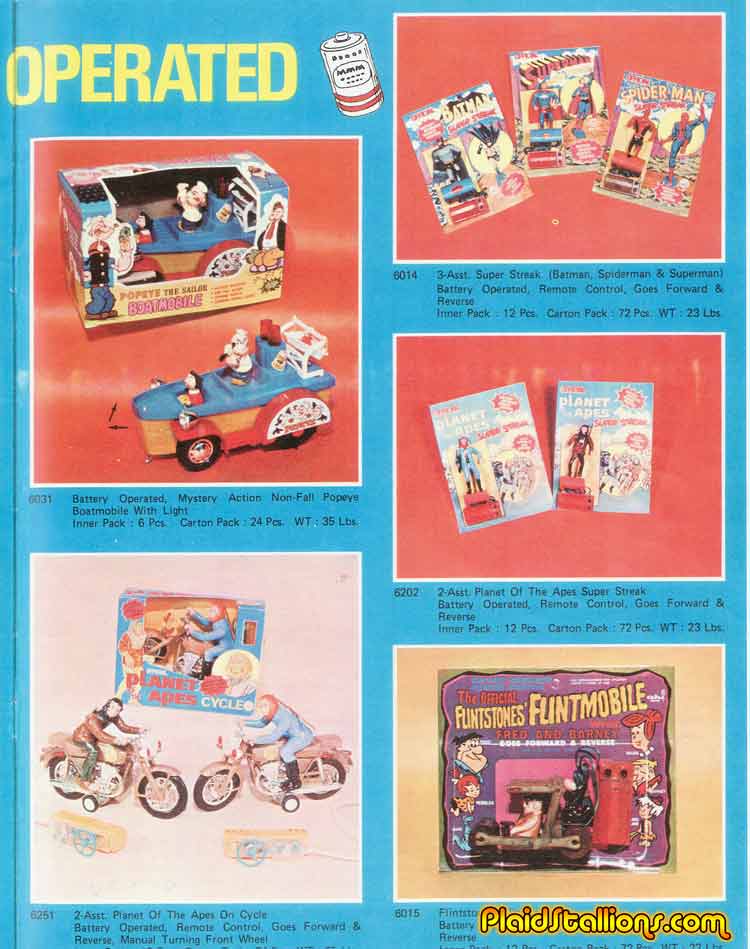 I could be wrong but I do not think those Apes Cycles got made..
The Batman Road Racing set is a really fun looking toy, I'm sure it break minutes into play time but look at those cars!.