AHI seemed to have the master toy license for the Universal Monsters as they expanded past action figures into other arenas such as these incredible series of bendable figures.
Above is a carded example of a bendy Frankenstein, the artwork is a loose interpretation of the character but very charming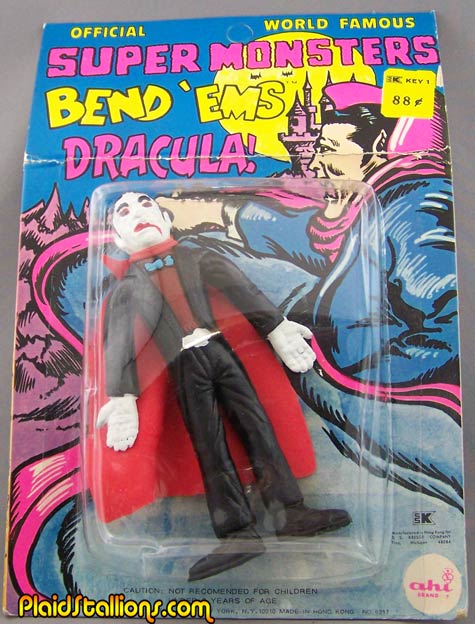 This Dracula is on a Kresge card and is the only such example that has surfaced. Note that the artwork looks to be be taken from the Marvel Tomb of Dracula comic.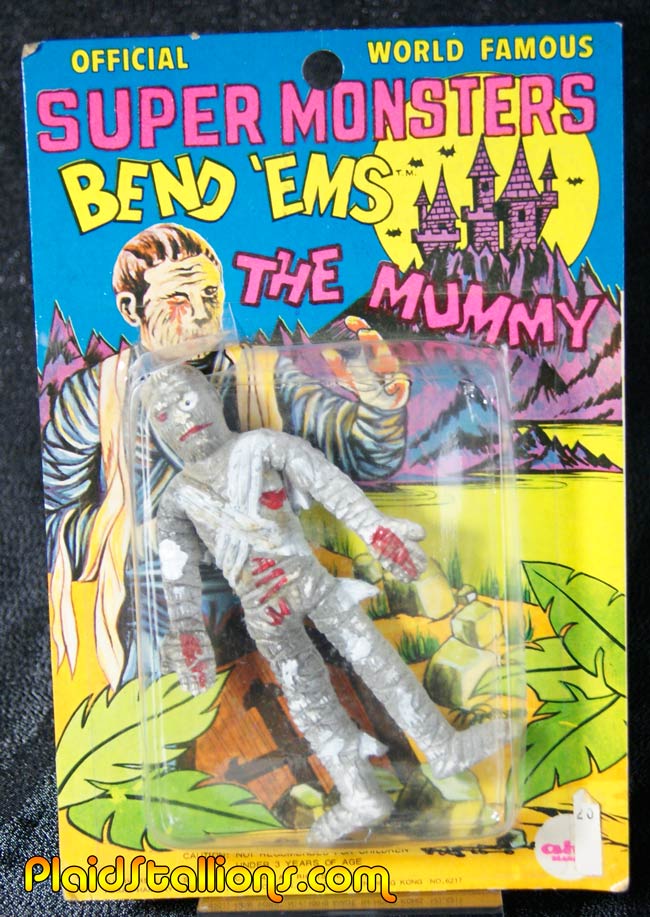 The Bend em Mummy on his elusive card, the artwork seems to be swiped from the Aurora glow model kit.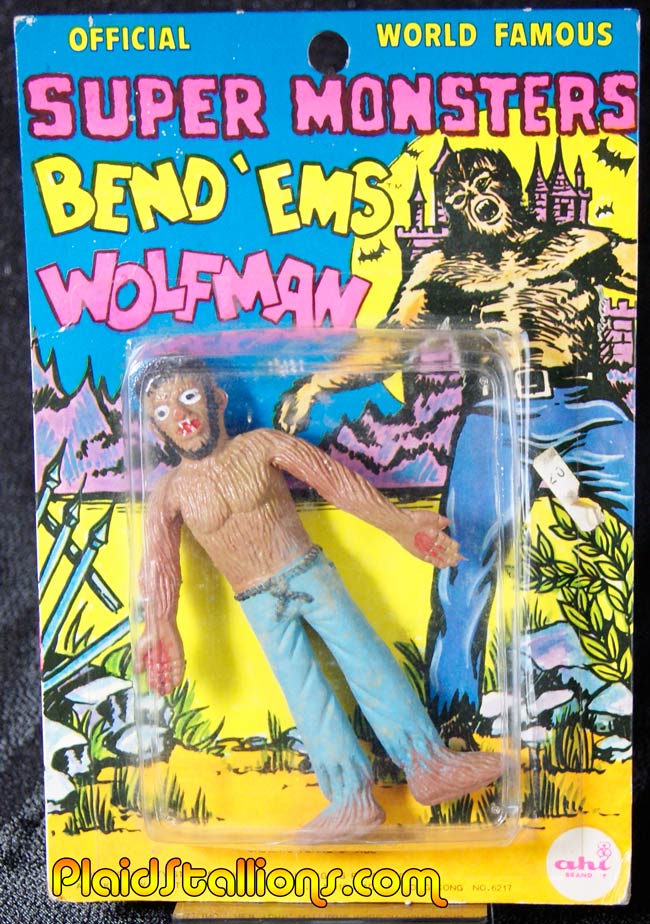 The Bend em Wolfman card art isn't Lon Chaney but looks like the toy itself.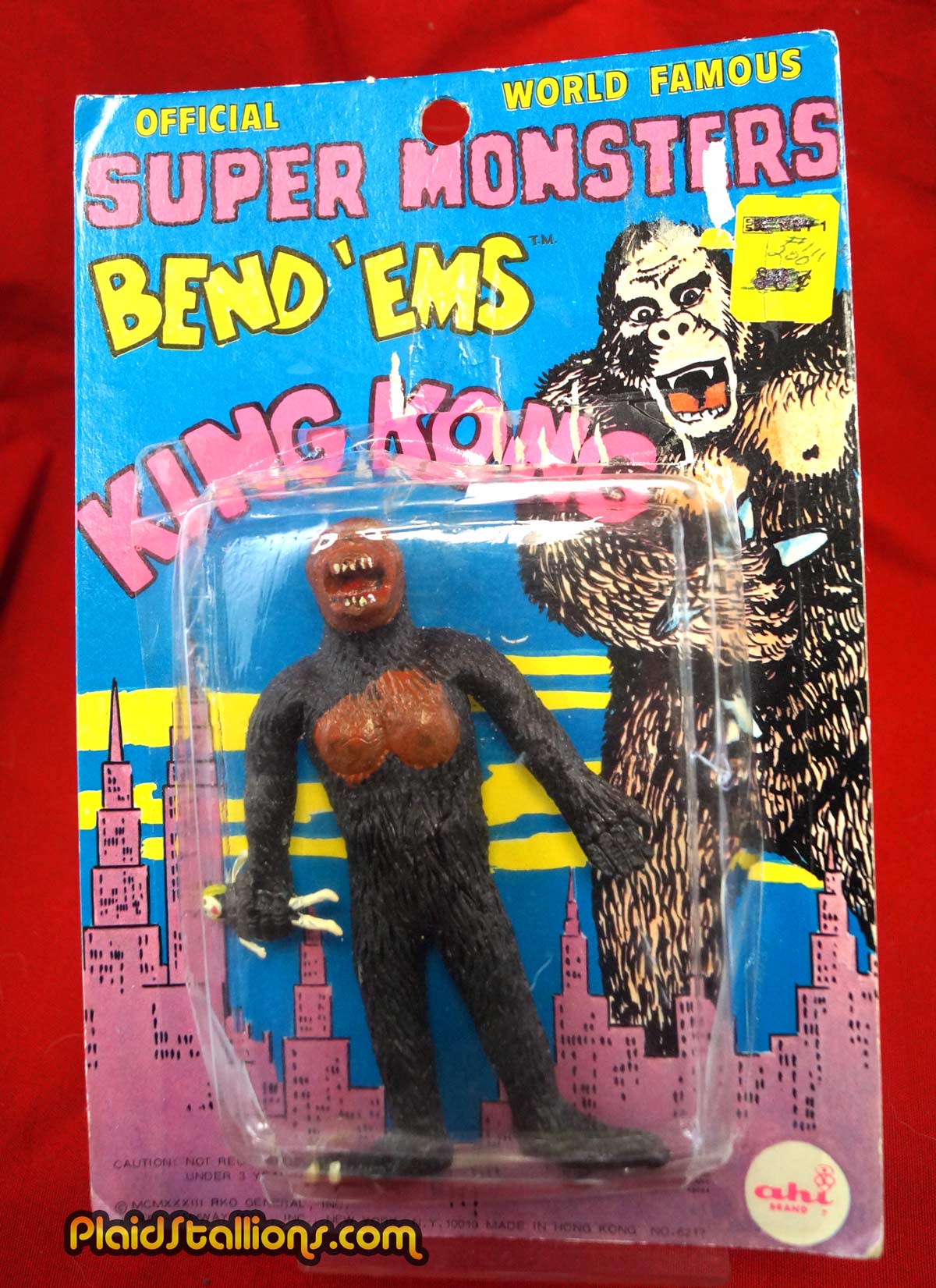 King Kong and Fay Wray also got in on the action here.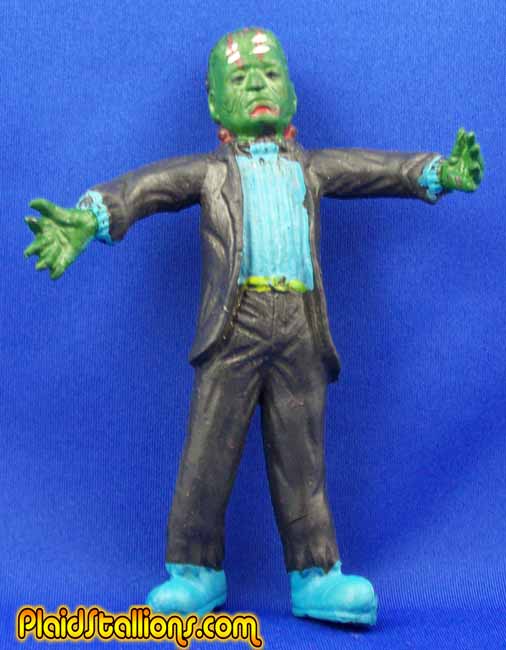 The colour scheme (including the blue shoes) would also be used in the Jiggler line
Bendy Dracula is just too cute.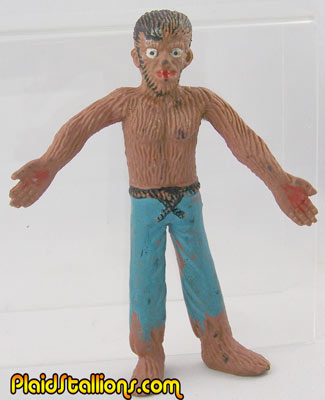 Wolfman in his shirtless glory.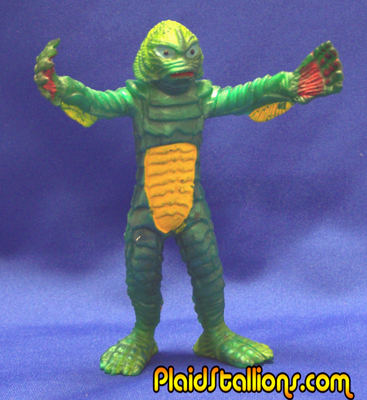 How adorable is this bend em Creature from the Black Lagoon? I am in love!
The Mummy is the toughest in the set, hands down, be prepared to duke it out for him. I am still smarting from my battle.
HEY! Got something I don't have? Please send me a picture! I will gladly credit you and send you some Azrak Monster trading cards for your effort.
Visit our new online shop to buy action figures and Publications.
Our book "Rack Toys: Cheap, Crazed Playthings" is a love letter to toys produced by AHI.