The Flasher Faces were offered three years after AHI's last use of the Universal license, while the action figure license was now handled by the Remco side of the business (which resulted in some of the coolest Monster figures ever) AHI produced this humble line of Monster flashlights. Sadly only two characters were produced, both are pictured here courtesy of Shannon Stewart, I should dedicate this wing of the site to him for the all the help he has provided.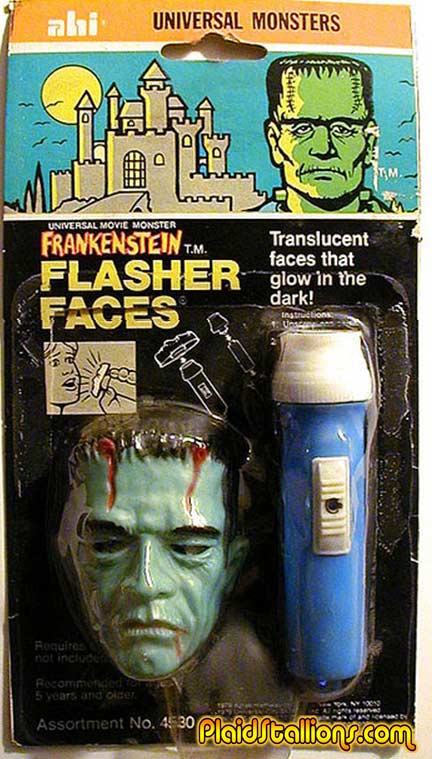 Above is the Frankenstein version, I'm not sure why AHI didn't do a Creature or a Mummy as well. The black card design denotes almost everything AHI was doing from 1979 on. (pic courtesy of Shannon)
Flasher faces featured in the 1981 AHI Catalog
HEY! Got something I don't have? Please send me a picture! I will gladly credit you and send you some Azrak Monster trading cards for your effort.
Visit our new online shop to buy action figures and Publications.
Our book "Rack Toys: Cheap, Crazed Playthings" is a love letter to toys produced by AHI.