AHI seemed to have the master toy license for the Universal Monsters as they expanded past action figures into other arenas such as these fun Jigglers. I'm not exactly sure why but Jigglers and Monsters go hand in hand, I had a bunch as a kid and never questioned the connection.
The Jigglers came in two sizes, the larger ones came with a label on their string and the smaller ones came on cards (which i do not currently own)
Here is an original Display Box for the larger Jigglers. As you can see Dracula got cut from the team here, not sure why.
Close up of the lid of the box shows the very nice and moody artwork.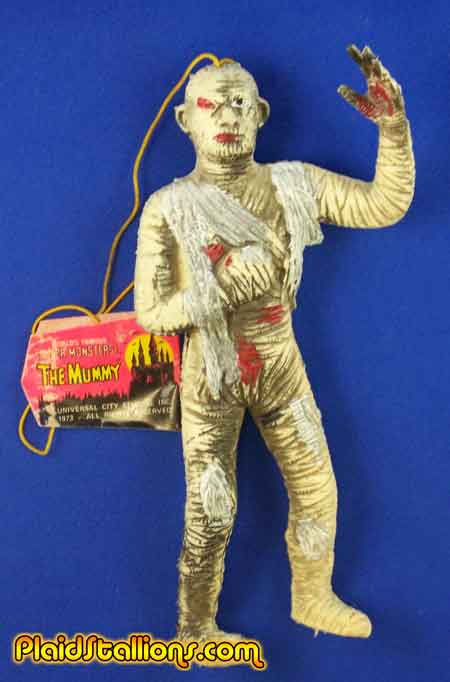 Mummy Jiggler with original tag,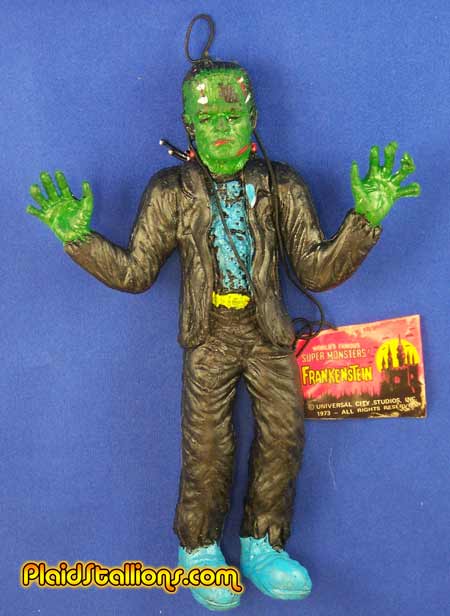 Frankenstein Jiggler with original tag, these oily guys smell awesome.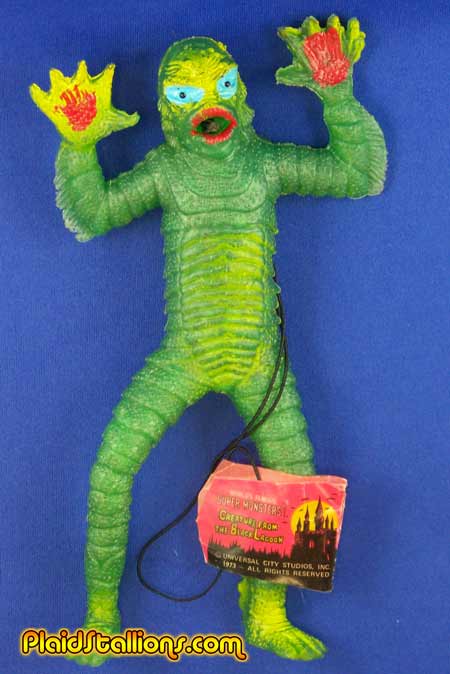 The Creature never looked more amphibious than here.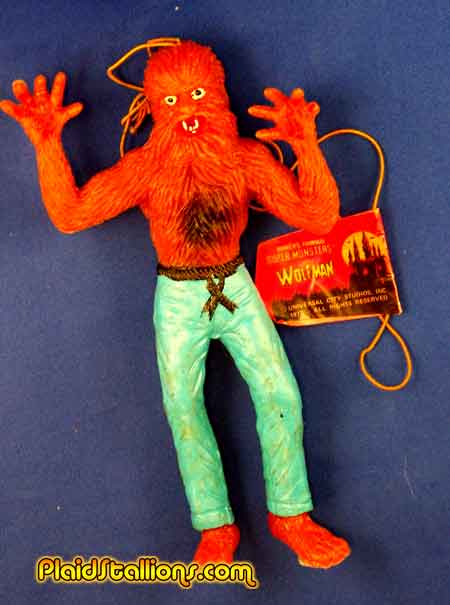 Wolfman in his shirtless glory.
Here is the slightly shorter AHI Mummy Jiggler that came on a card. There are smaller versions of these Jigglers that came carded bearing the "Vics" logo that are fully licensed. I am not sure of the connection between the two companies, perhaps none.
It seems Tomland and Lincoln International had some sort of connection as they both releasedversions of these Monster Action Figures.
Visit our new online shop to buy action figures and Publications.
Our book "Rack Toys: Cheap, Crazed Playthings" is a love letter to toys produced by AHI.
HEY! Got something I don't have? Please send me a picture! I will gladly credit you and send you some Azrak Monster trading cards for your effort.