These wonderful little monster entered my life through this ad in the Canadian Tire Flier.Super Deformed versions of King Kong, The Creature and Godzilla they are a happy memory I never forgot. While they are similiar in construction to windups AHI did for Planet of the Apes the big distinction is these shot sparks out of the mouth as they walked. It's no surprise that these toys were constantly reissued over the years.
Here is an original AHI Creature wind up, the big tell is the feet, the AHI versions have toes, later ones do not.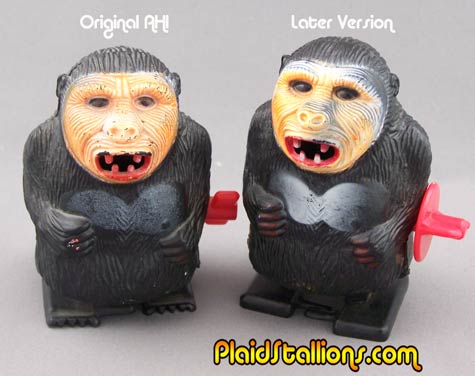 Here is an original Kong and a later version, note that the wind up key is totally different as well.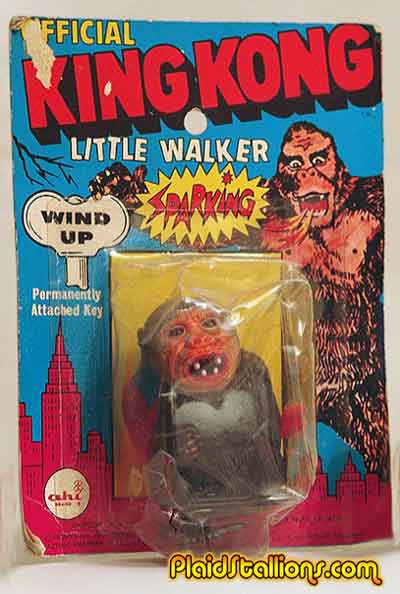 Carded Kong Little Walker.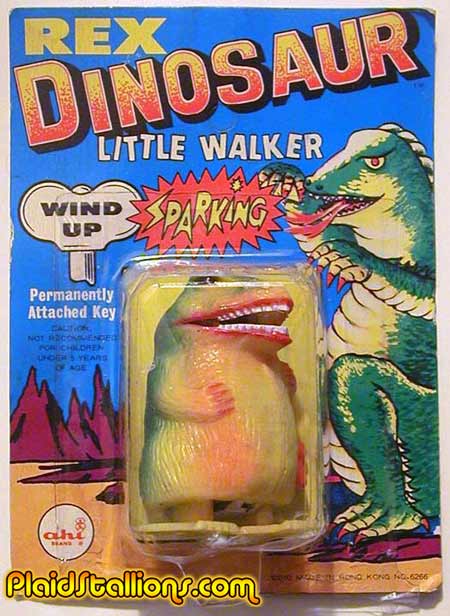 "Rex" Wind up on Card (photo courtesy of Shannon)
HEY! Got something I don't have? Please send me a picture! I will gladly credit you and send you some Azrak Monster trading cards for your effort.
Visit our new online shop to buy action figures and Publications.
Our book "Rack Toys: Cheap, Crazed Playthings" is a love letter to toys produced by AHI.