Archive - Contact - PlaidStallions at MySpace - Blog- Store- Forum

Star Trek Toys Gallery
While most children of the '70s recall the Star Trek merchandise explosion of the 1970s led by the Mego Corporation it's surprising just how much merchandise the show generated when it actually was on the air. Much of these products are so rare that they almost seemed shrouded in mystery or misinformation,
That's why we're lucky to know Trek collector extraorindaire Bruce Z. who has an a treasure trove of amazing Star Trek Merchandise. Click on the images below to see larger pages with descriptions: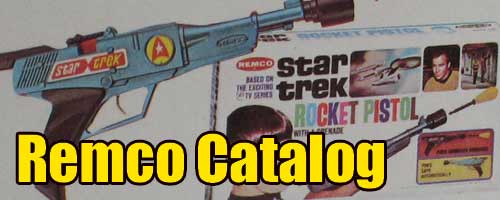 First take a peak inside the 1969 Remco Catalog and see what 23rd Century items they had in store that year.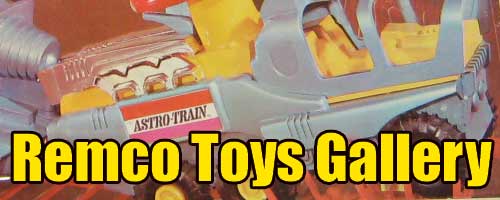 Then check out many of these rare Trek items in the Remco Toys Gallery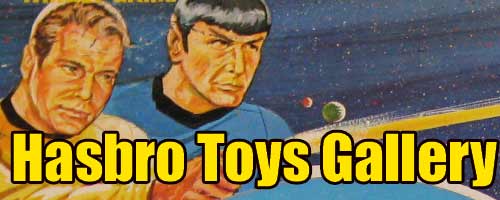 Hasbro got into the action too and made some really neat items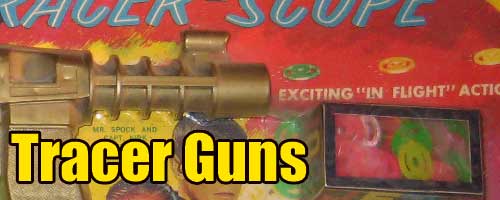 Star Trek Tracer Guns were all rage at one time, check out these rare examples
Collect 'em all!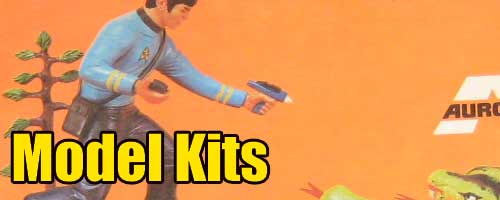 Who doesn't love Star Trek model kits? Come see these early examples.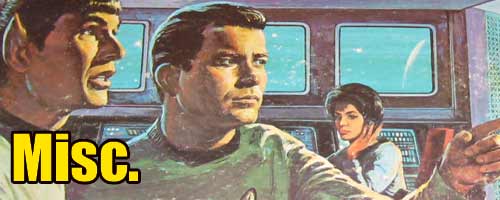 Showcasing some really unique items from across the world.
Other Star Trek Toy Links