Vintage Toy Store Pictures Part Nine
Another wonderful installment of Vintage Toy Store pictures is upon us, next to the Superhero Mall Appearance Gallery this is most likely my favourite section of the site. Above we have two unnamed gentlemen infront a wonderful display of Corgi diecasts, they seem be fighting for the Corgi Bat Bike, I don't blame them.
If you're digging this page, please visit our Index of Previous Vintage Toy Store Galleries for much more.
As always if you have pictures of any vintage toy stores you'd like to share, please drop me a line and I'll send you a 70's prize pack for your time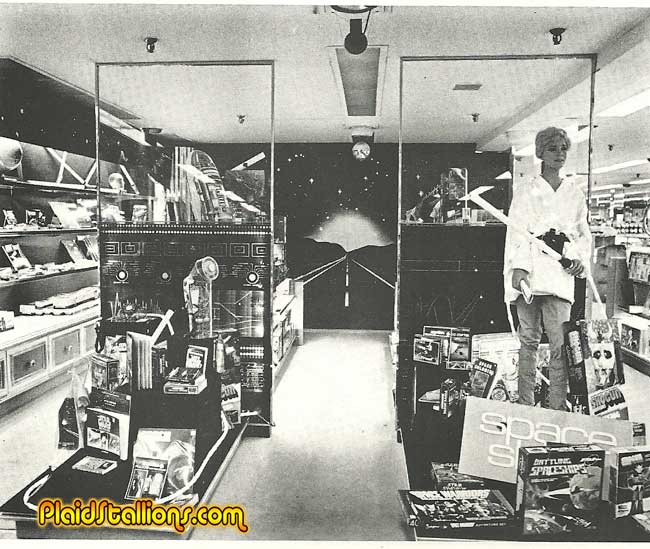 The aptly named "Space Shop" in an Allentown, PA Hess store. Notice that there isn't much Star Wars merchandise but plenty of Micronauts, Shogun Warriors and Star Team stuff. Looks like this photo was taken in the early part of 1978 before Kenner began unrolling the 3 3/4" goodness.
This end cap of Nerf toys is pretty swell but my eyes keep moving towards that boxed Mattel Godzilla and the Remco System 7 guns. .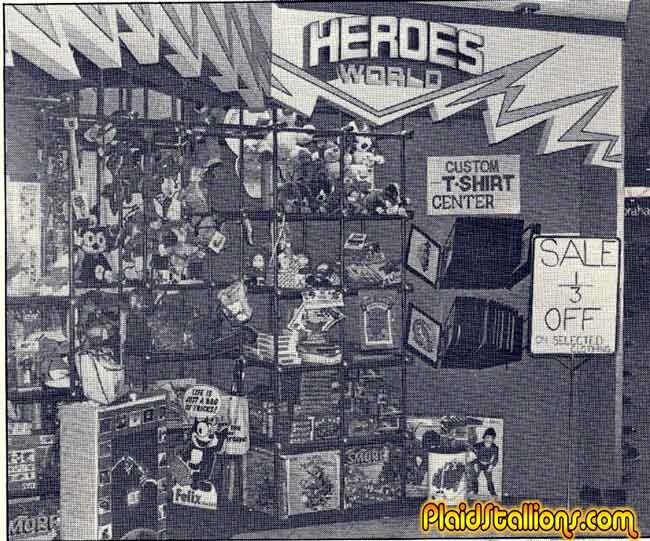 Legendary to most 70s kids thanks to their fantastic comic book advertising, this is the front of one of the "Heroes World" stores in 1982. As a kid, I had fantasies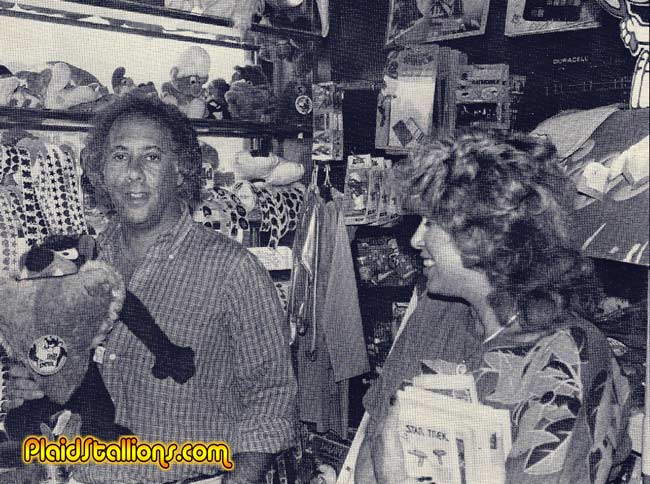 Heroes World Founder Ivan Snyder stands in the plush aisle of one his flagship stores, behind his lovely wife's head you can see a display of AHI Batmobiles.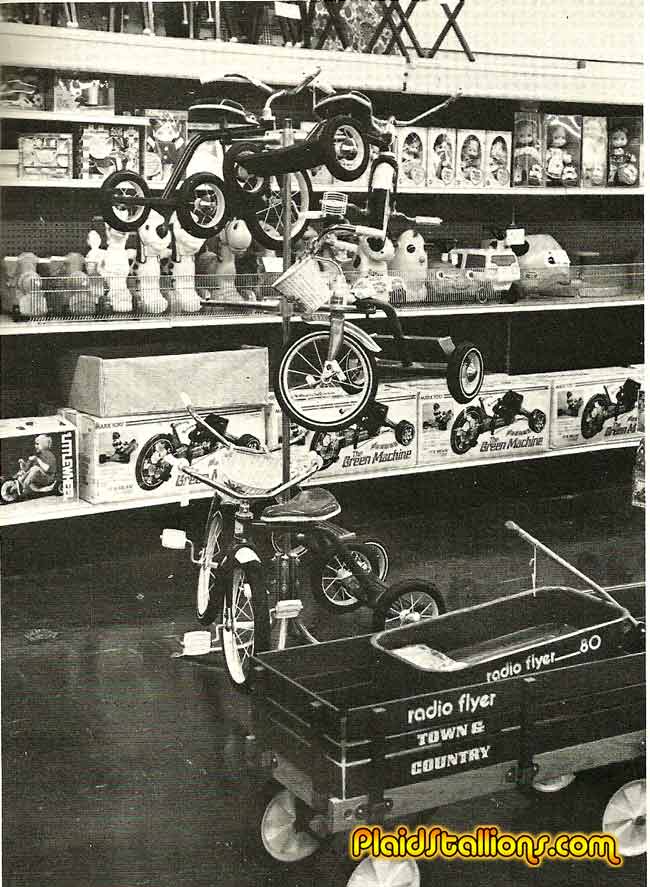 That is one unique way to display trikes but my eyes are on the full display of boxed Marx Green Machines behind it, mouth watering. ..
This shot is crazy cool, a whole rack of AHI Rack toys including Spiderman parachutists and planes, what's in the middle? Carded Zee Toys Metal Men that's what. As a child this kind of a display would mesmerize me for hours.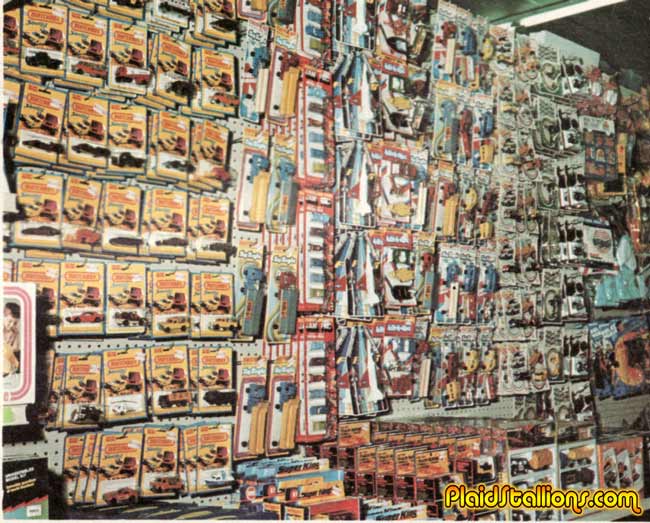 This unnamed store shot from the mid seventies shows a display of matchbox type cars but lurking to the side are Bionic Man Tattoos and outfits for the Police Woman line of dolls, seeing as this was taken in 1978 I assume this was the clearance aisle..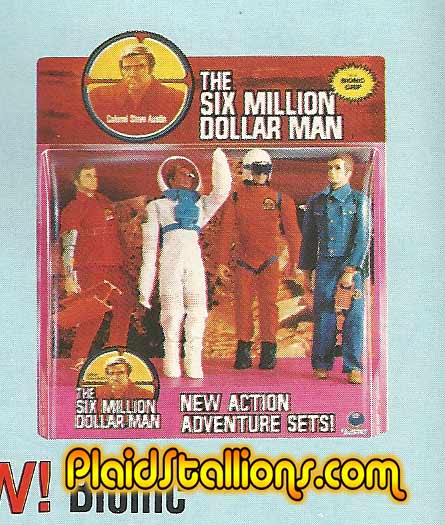 Speaking of Bionic Men, we close with this fun shot of a Kenner Six Million Dollar Man store display, I vaguely remember seeing this back in the day...
HUNGRY FOR MORE? CHECK OUT OUR PREVIOUS ENTRIES IN THIS SERIES, got any pics you want to share? Drop us a line and let us know