Another wonderful installment of Vintage ToyStore pictures is upon us, next to the Superhero Mall Appearance Gallery this is most likely my favourite section of the site..
If you're digging this page, please visit our Index of Previous Vintage Toy Store Galleries for much more.
As always if you have pictures of any vintage toy stores you'd like to share, please drop me a line and I'll send you a 70's prize pack for your time
This is a Cassler's Toy Store in Burlington VT in October of 1982. At this point Casslers had three stores in Vermont and of course, they were all gussied up for Halloween promotion.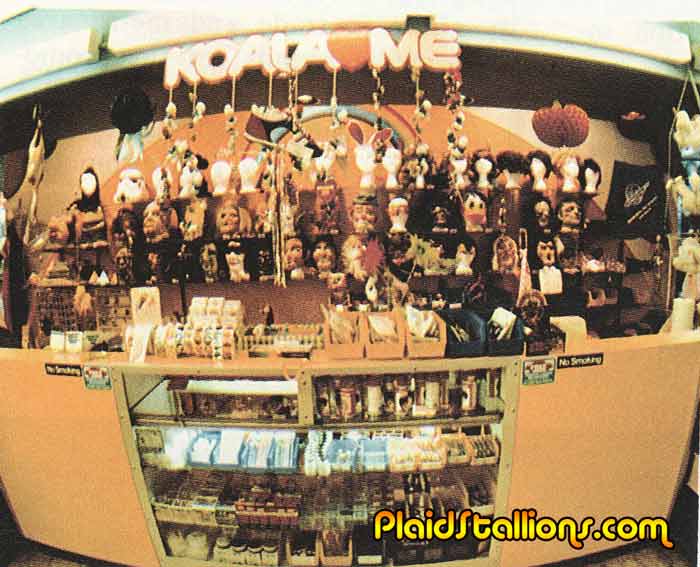 Another shot from Casslers, dig all those rubber masks. We;ve actually featured Casslers before in previous entries..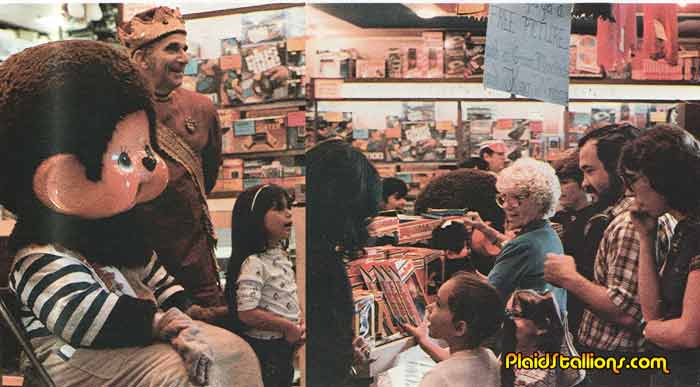 These shots are from a Monchichi appearance at a San Jose store known as King Norman's Kingdom of Toys. I can only imagine that the king himself is next to the MonChichi character..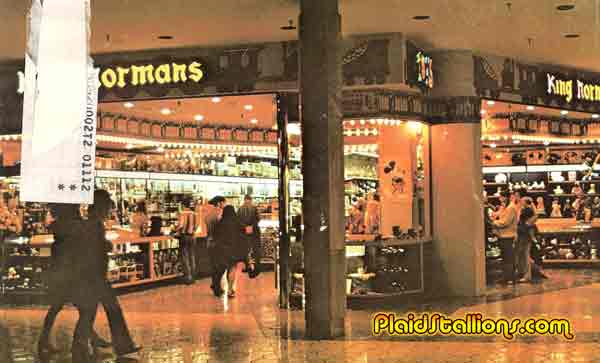 A King Norman's store in 1977, thanks to Dan Edwards for the great scan!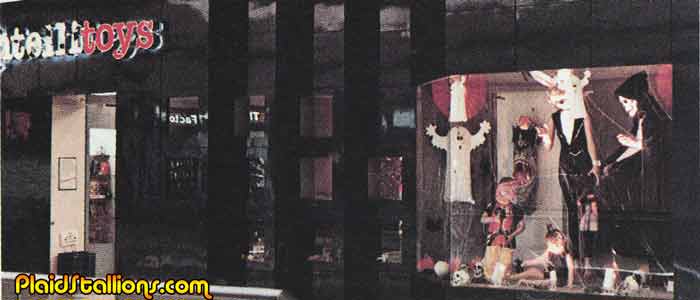 This is Intellitoys in Los Angeles California October 1982, as you can see they have a Halloween display set up.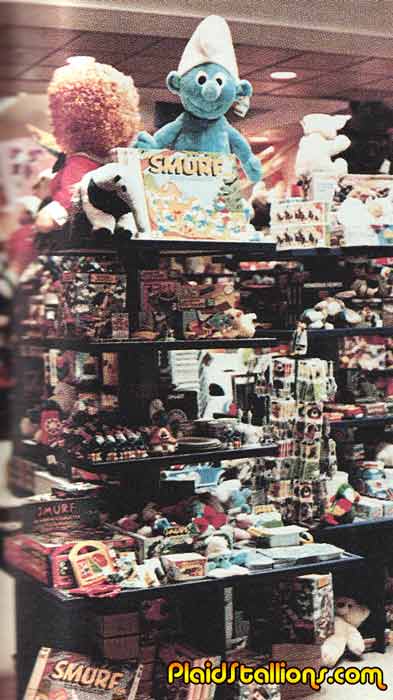 This is the inside of Intellitoys, featuring a whole display of Smurfs merchandise, if you look behind the Smurf, you'll see Annie merchandise..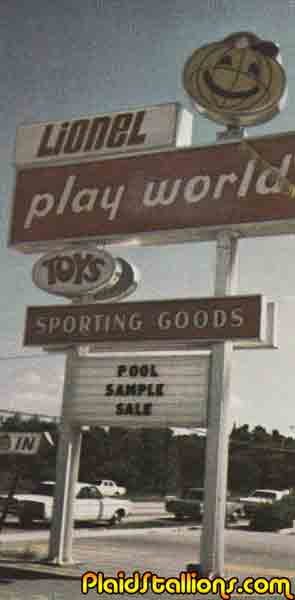 A sign for a Southern Florida Lionel Playword from 1972, at the time they were Florida's fastest growing Toy Chain..
The interior of the Lionel Playworld showcases some playsets for matchbox cars.
The Halloween decoration aisle from Lionel in 1972, featuring some things that look pretty familar to me....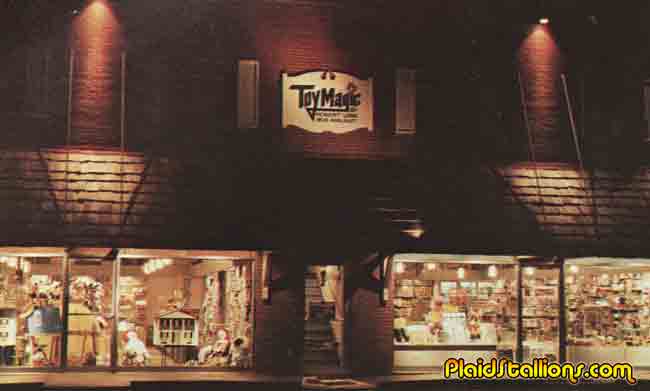 This is a West Virgina Toy Store called "Toy Magic" in 1973.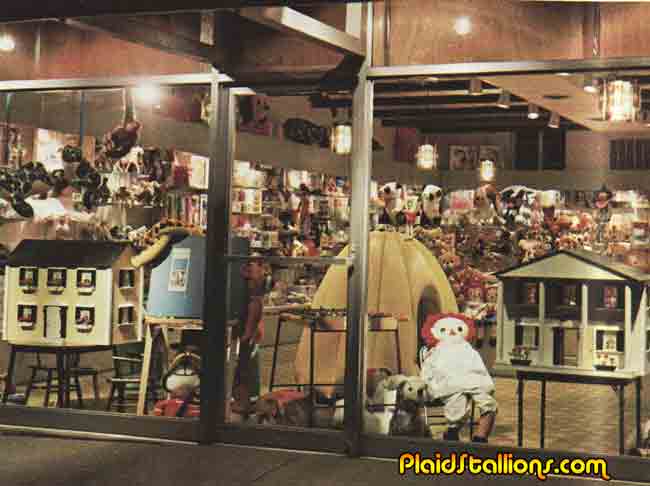 A close up of Toy Magic's attractive window display and an appearance by Raggedy Anne.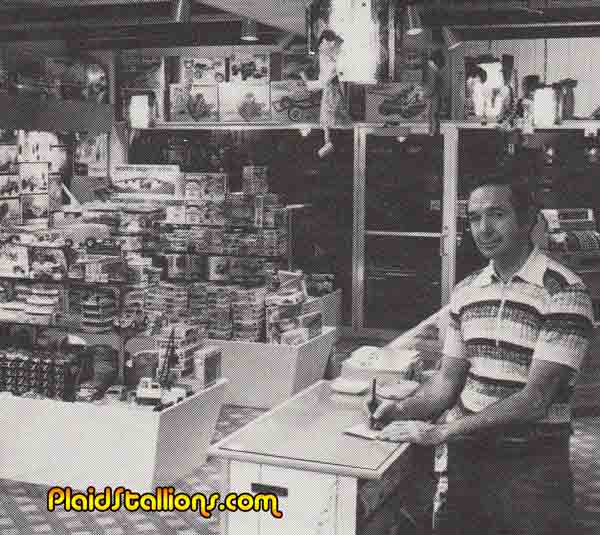 The then owner of Toy magic at his counter, dig the old timey register.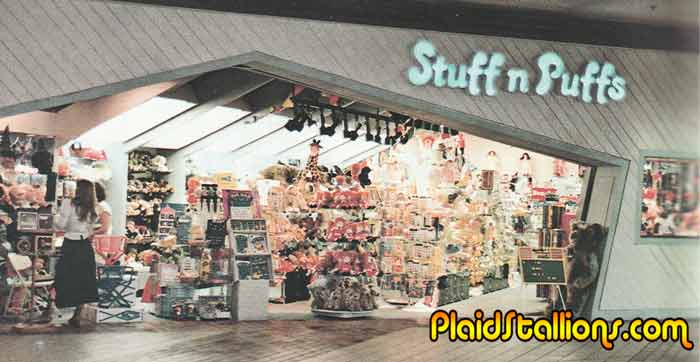 >Stillwater Oklahoma had a toy store known as "Stuff N Puff" which seemed to feature plush toys mostly, you can see a whole display of "Annie" dolls in the front, telling you again that's 1982.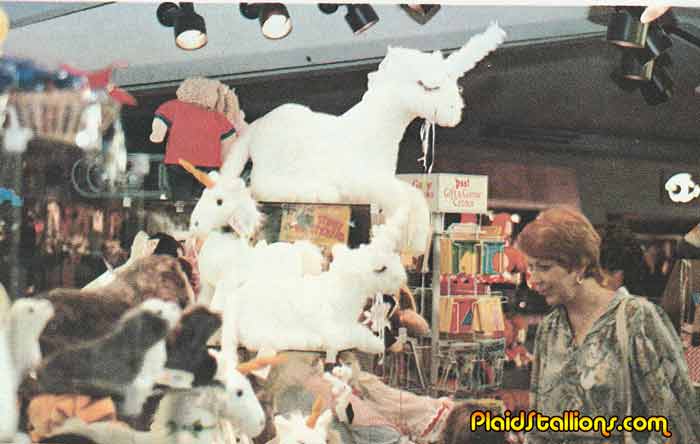 A shopper at Stuff N Puff circa 1982..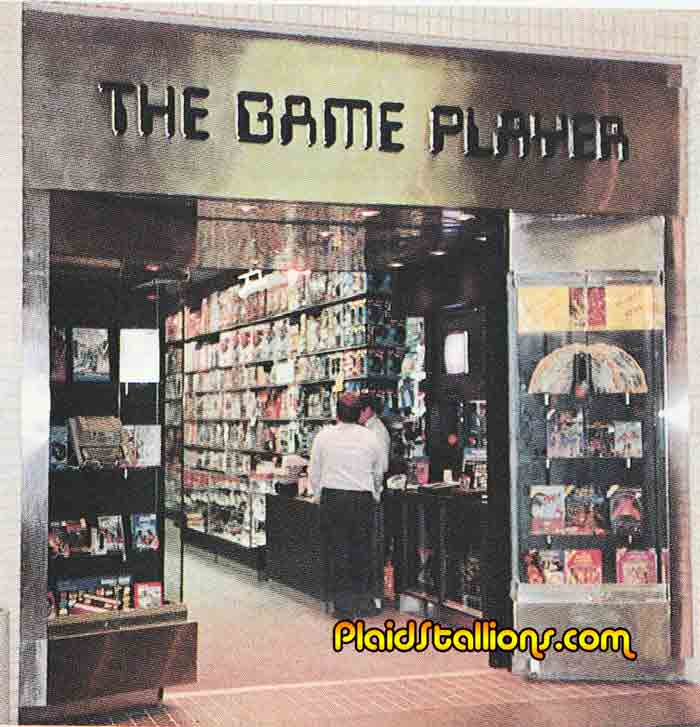 This is a store known as the "Game Player" in 1982 in Houston, Texas. This store seemed to mostly about popular electronic games at the time.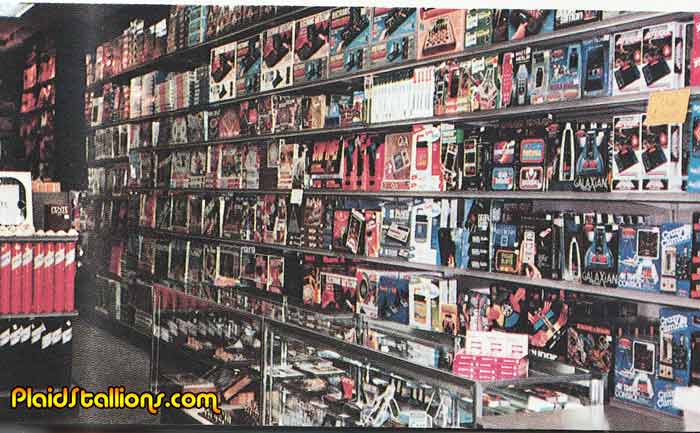 A lot of classic handheld games can be found here, stuff by Coleco, Mattel and Milton Bradley. I even see a Merlin in that display!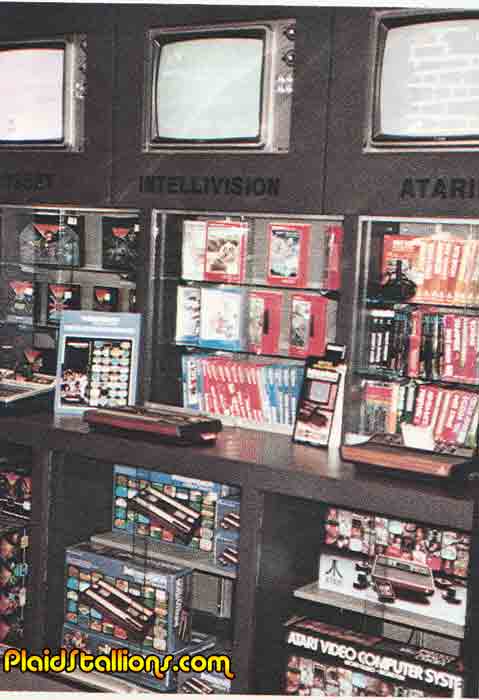 Of course, Atari and Intellivision were on display, behind glass even..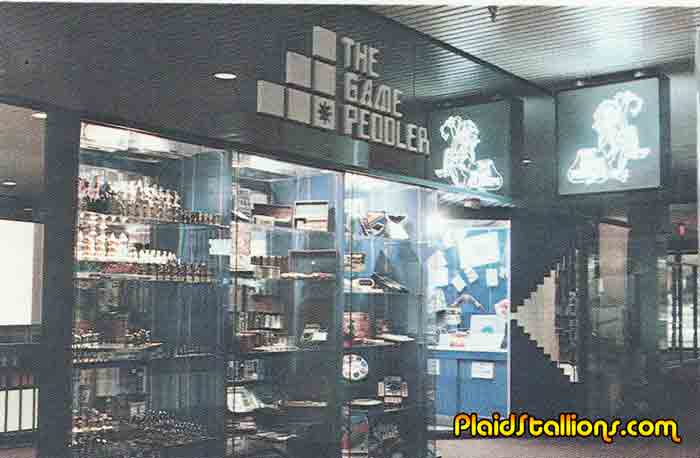 Also in Houston Texas was a store called "The Game Peddlar" which must have caused some confusion, it was a fast growing chain in 1983 and their motto was "We Have Everything".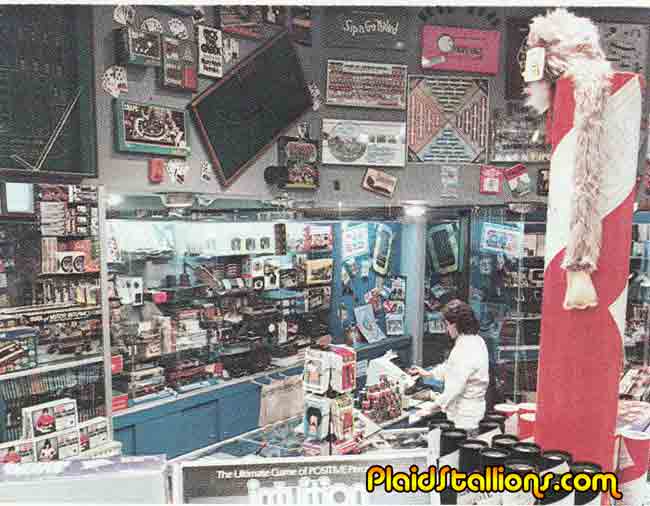 An overhead shot of the store shows a large variety of not only electronic but classic board games as well.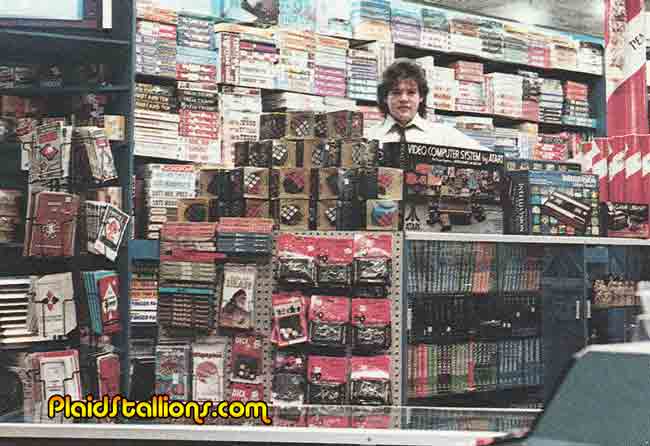 A young John C Reilly would like to sell you an Intellivision or perhaps a Rubiks cube..
HUNGRY FOR MORE? CHECK OUT OUR PREVIOUS ENTRIES IN THIS SERIES, got any pics you want to share? Drop us a line and let us know