Kenner Oscar Goldman Exploding Briefcase Commercial, this briefcase sold the doll of a balding man in a bad sport coat.
Click Here to buy Volume 1 of 70s Toy Explosion which features this commercial.
1977 Muhammad Ali Cartoon
Bullet Man the Human Bullet Commercial, this character is one of the reasons I started this site. Check out the 1976 Hasbro Catalog
Fisher Price Little People Toy Commercial, it's hard to improve on perfection. 1977 Fisher Price Toy Catalog
Green Arrow On the Superfriends, "By Robin Hood's Beard!"
Hasbro SuperJoe Commercial, just freaking try to get "They fight by night with light" out of your head, just try! 1978 Hasbro Superjoe Catalog
1986 Rochester Star Trek Convention Coverage, I taped this off a "PM Magazine" show back in the day, it made me want to burn all my comics and go outside in the fresh air.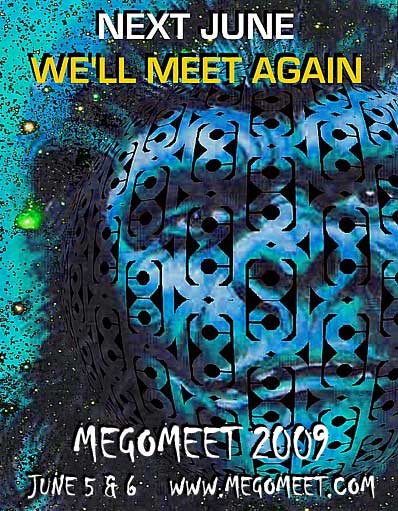 This year's Mego collector convention is June 2009, details at Megomeet.com
Mego Hulk and Spider-Man Commercial, this is for the 12" heroes. You can learn all about them at The Mego Museum 12 inch Heroes Page
Super Stretch and Micro-Woman Cartoon, this was by Filmation during the late 70s and part of Tarzan and the SUper 7. I miss this show terribly.
"">
Quark Part One : Remember Quark? The sci fi sitcom from the late 70's? Even if you don't you should check it out, it's a great Buck Henry series that got cut short too quickly.
Quark Part Two
Quark Part Three
Web Woman : Doctor Despair and the Mood Machine Part 1. Another entry in the Tarzan and the Super 7 series. I had the hots for Web Woman as a kid.
Woman Woman Part 2
G.I. Joe Big Trapper Commercial : Big Trapper is one of my favourite G.I. Joe vehicles. It can be seen at the 1976 Hasbro Catalog
World of Mego Action Figures spot: As much as I love Mego Action figures, you won't find many here, that's because I put a bunch up at the Megomuseum already, why do twice the work?