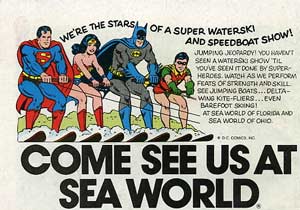 I found this ad in one of my son's comics.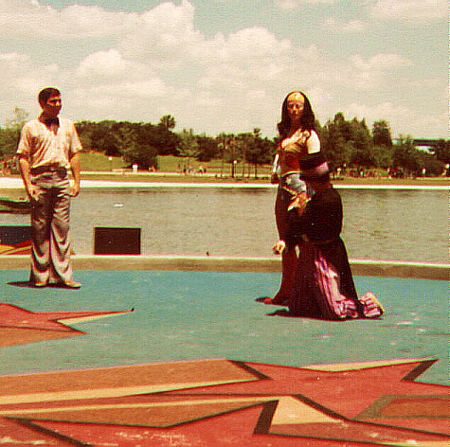 Third in our series of wonderful contributions to the site from Dan, this time we see Wonder Woman capturing the penguin. This is like a live action version of one of my favourite Mego toys:
Second in our series of wonderful contributions to the site from Dan, this time we see Wonder Woman about to encounter the Penguin. I'd like to make a comment about how I've seen better Penguin outfits but I honestly haven't, the only other Pengun I've seen came from this show. Stay tuned next week for the thrilling conclusion!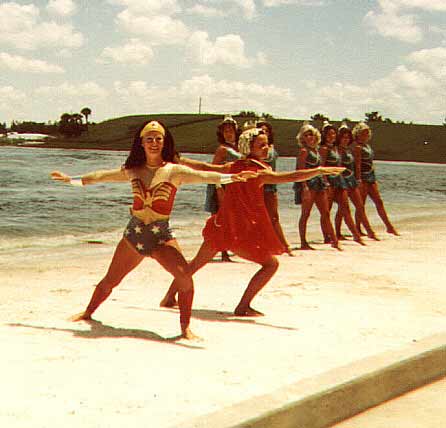 This is is the first of many cool contributions to the site from Dan.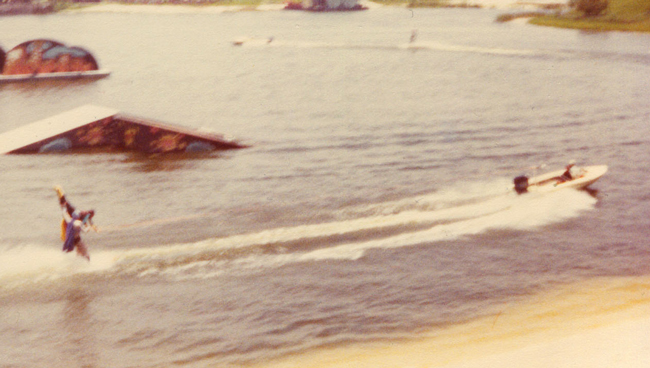 It's hard to make out but that's Batman and Robin hoisting Batgirl on their shoulders in the picture from SeaWorld. This scene isn't far removed from something you'd see on the 1966 series.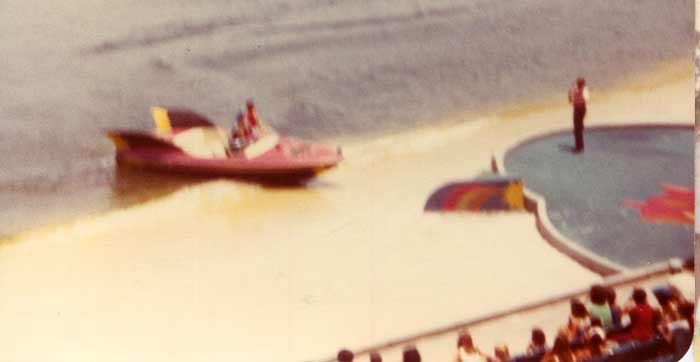 The Bat Boat from Steve C..
Some "Biff Bang pow!" from Steve C..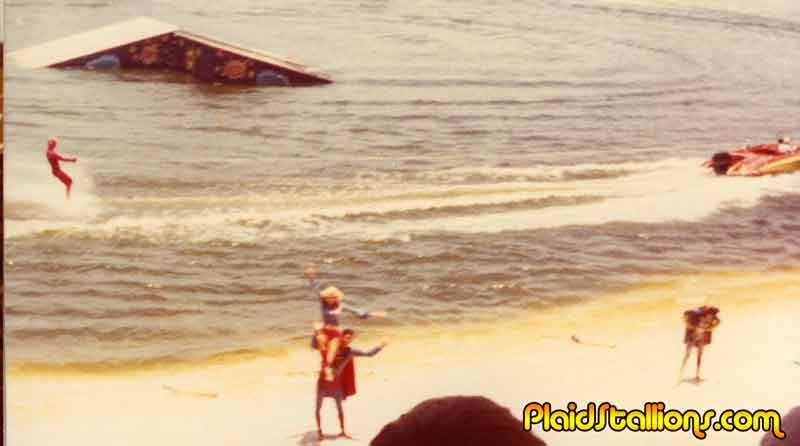 Couldn't the Flash just run across the water?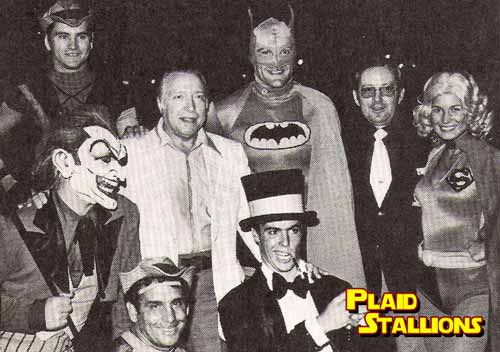 Then DC comics President Sol Harrison flanked by DC characters (Dig the Joker!). Harrison was big on marketing the comics to the children, he even had a "Comic Mobile" that drove around to parks and schoolyards at one point. His son Marty was the art director at Mego Toys, one of the reasons I started this site.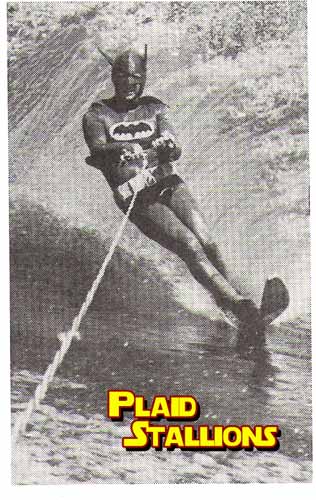 This Batman goes waterskiing, something Adam West never did.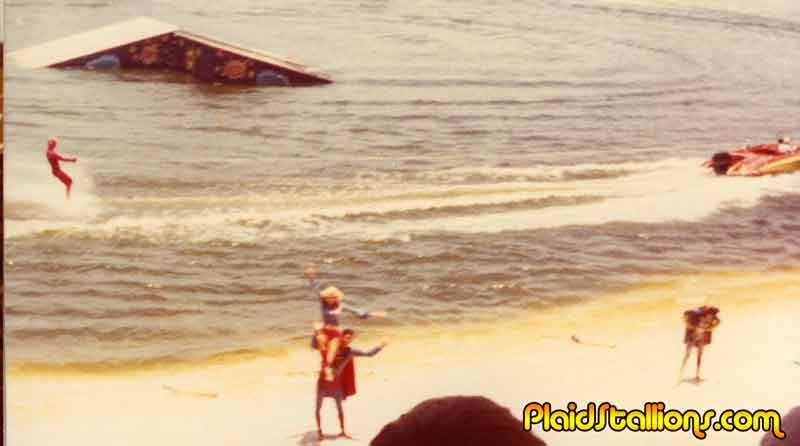 This picture is the start of a new series thanks to the donations from my new bestest pal Steve C. How cool is this?
I mean Superman is playing muscle beach with his cousin while Batgirl watches and the Flash....is......waterskiing.
Another classic shot from Steve C., the dynamic duo gives a little chin music to the Joker and Penguin while a henchman displays a "Pow!" sign. Love it!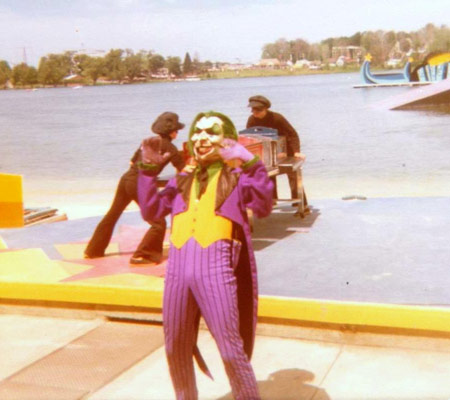 JD sent in this AWESOME image from the Ohio Sea World, man, that Joker is creepy....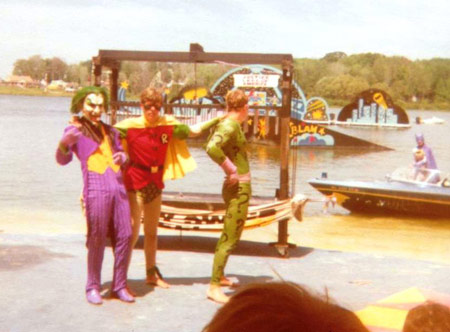 Another beauty from JD, the Joker, Robin, Riddler and Batman in the boat, how sweet is this?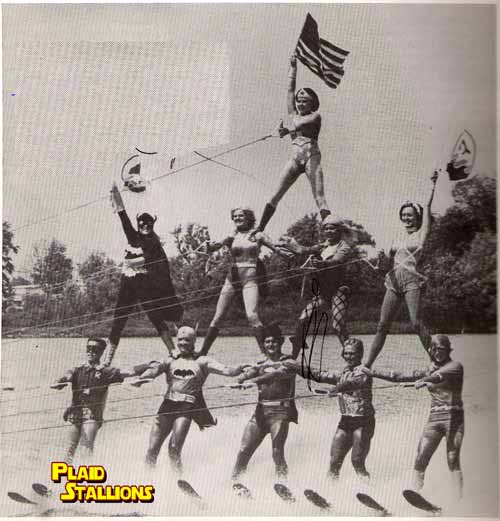 I love the character breadth on this one, nowadays you'd never see characters such as Black Canary or Mera. Michael once told me he saw Samurai from the Superfriends as well but I dunno, sounds like a lie....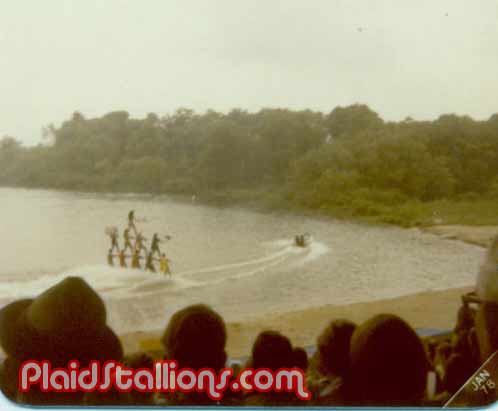 >New to this page are these awesome shots from Betsy who apparently attended this show in January of 1976. I can't tell you how much I love these!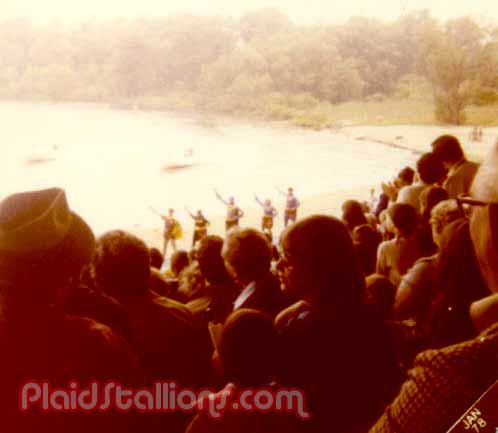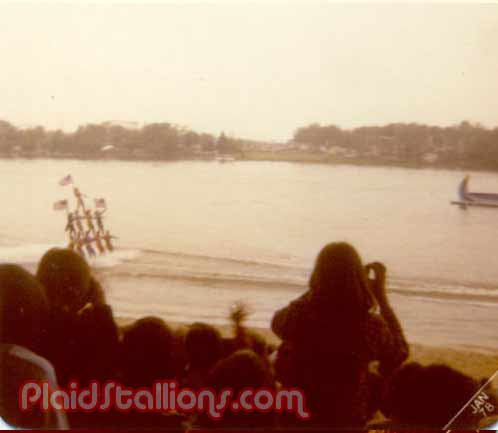 Send us your Mall Appearance photos! You will be our hero!