Plaidstallions 1975 AMSCO Catalog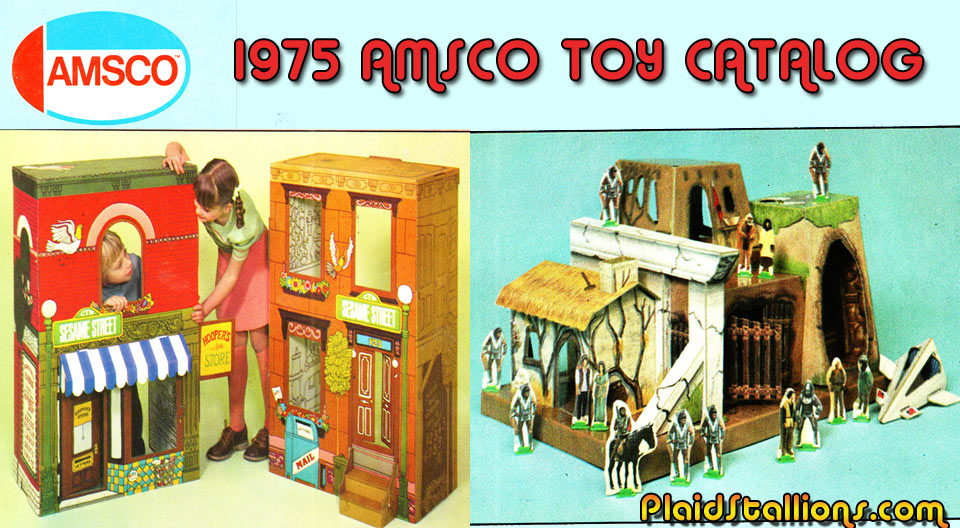 Amsco was a division of Milton Bradley and during their tenure they made some really fun creative and memorable toys.
1975's roster included Sesame Street, Classic Monsters, Planet of the Apes and the Waltons in some original items.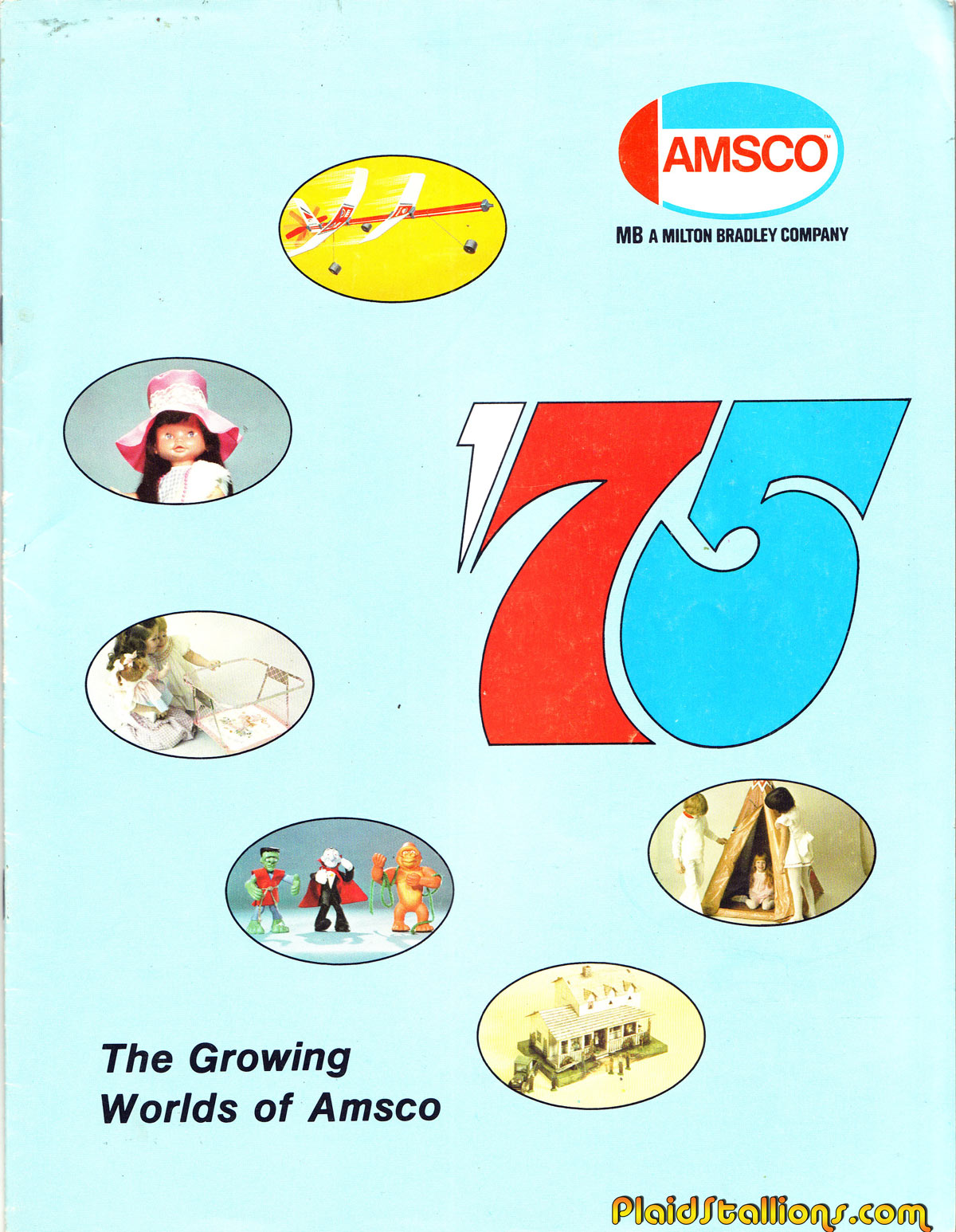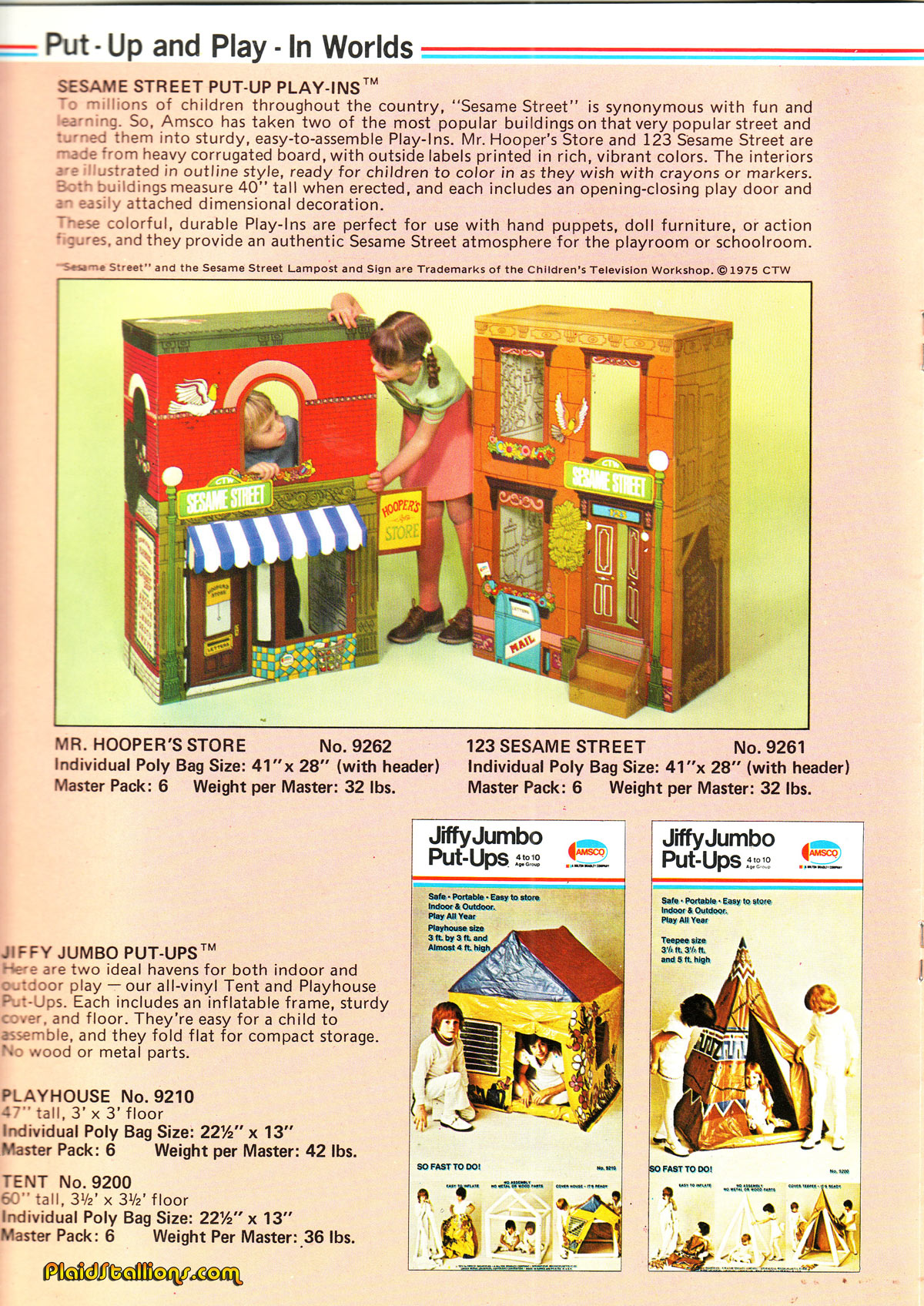 I would like that Sesame Street Play Set now.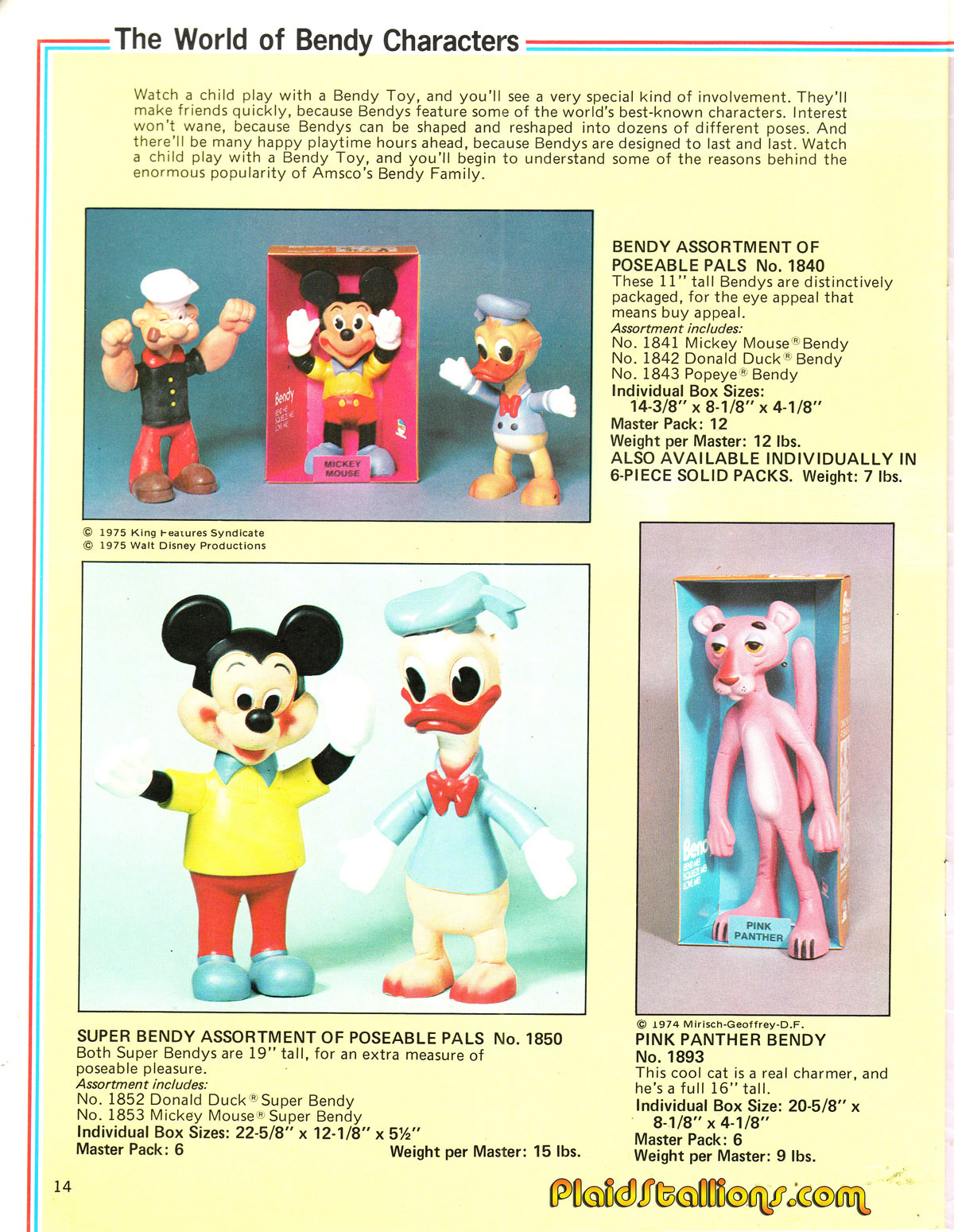 I dobut these foam bendies survived.
I adore those Monsters...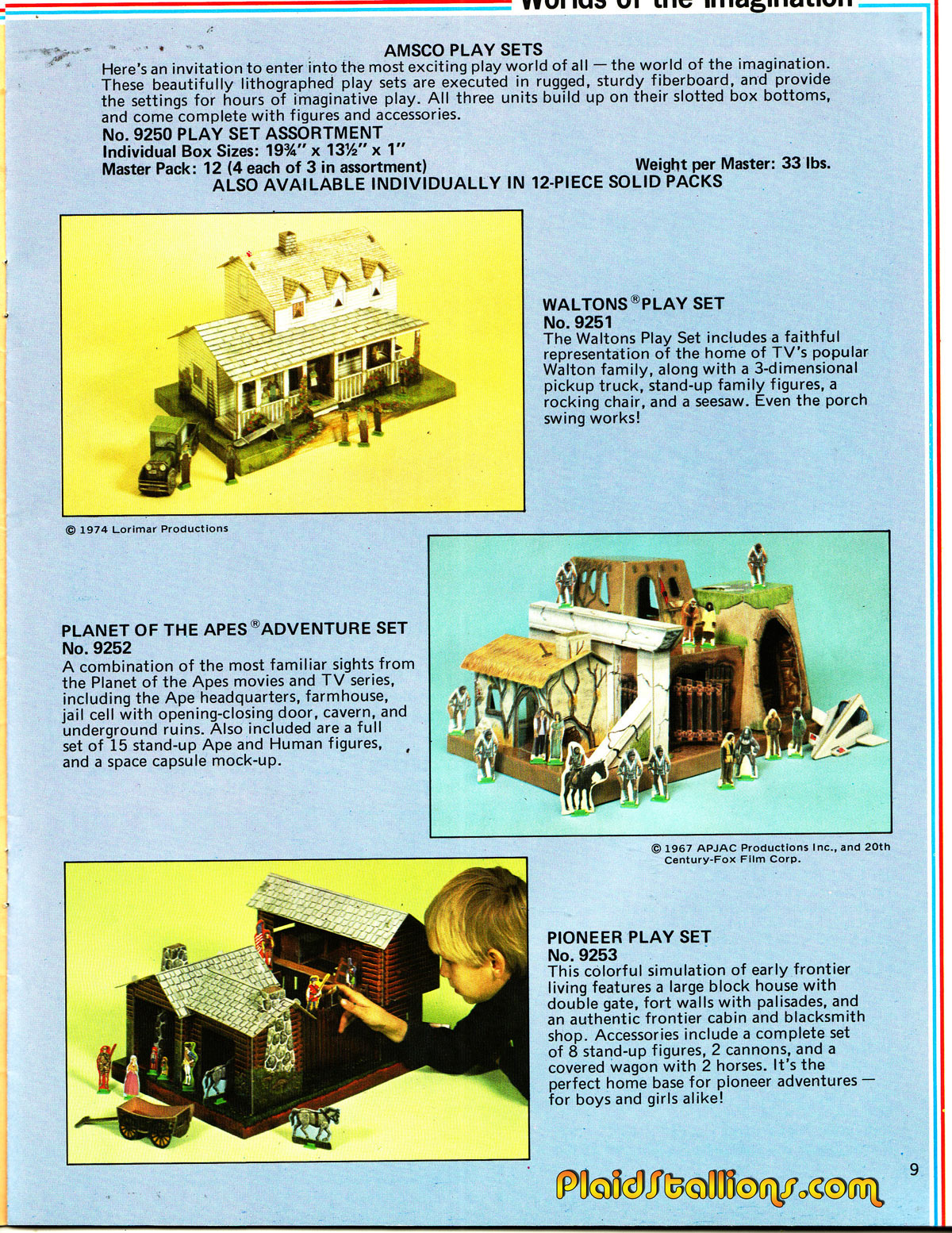 The Planet of the Apes set Amsco produced is one of my favourite Planet of the Ape toys ever. The Walton's set, not as much.. More Stuff!