Article Archive - Contact - PlaidStallions at MySpace - The PlaidStallions Daily Blog

Board Games in 1974 True Value Catalog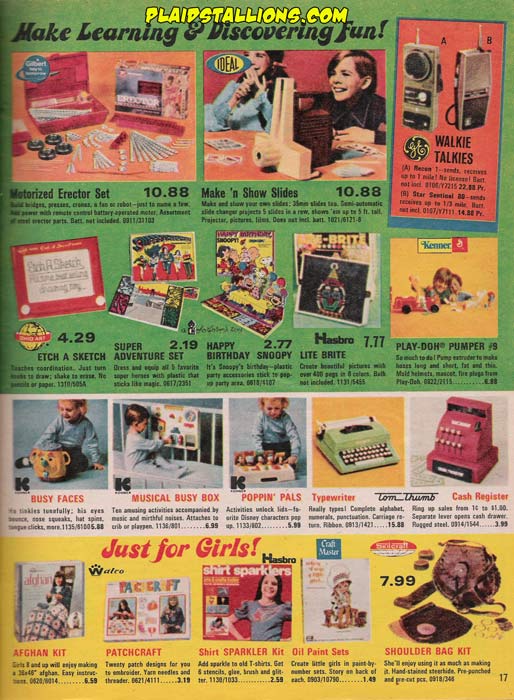 Craft kits were really big in the 70's but my favorite thing on this page has to be the Superfriends colorforms, so many happy memories.
It's amazing how many of these games are still available to this day, talk about enduring concepts. Mouse Trap always makes me laugh because it took forever to set up, once you get it done, you all had to take naps.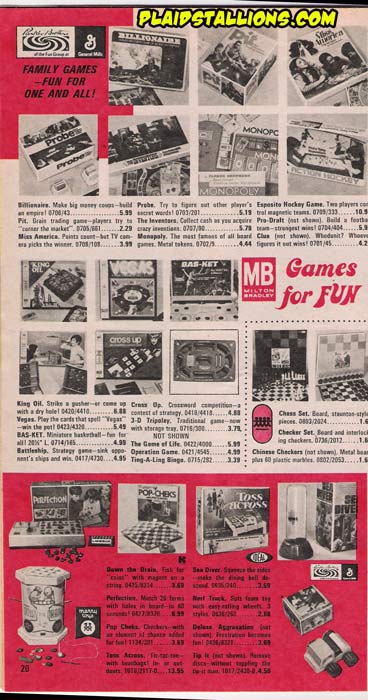 My Mum bought me a "Toss Across" in '74 because I couldn't throw to save my life, she thinks it helped, it didn't.
Back to 1974 True Value Catalog Index
Dolls Page- Action Figures Page Games Page