Article Archive - Contact - PlaidStallions at MySpace - The PlaidStallions Daily Blog

Larami Rack Toys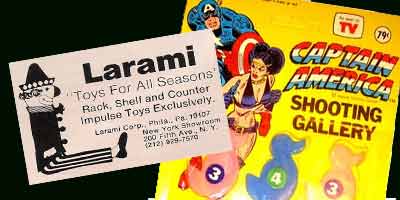 Larami was a big player in rack toys and even had their own system of fufilment.
Click Here to Visit the 1980 Larami Toys Catalog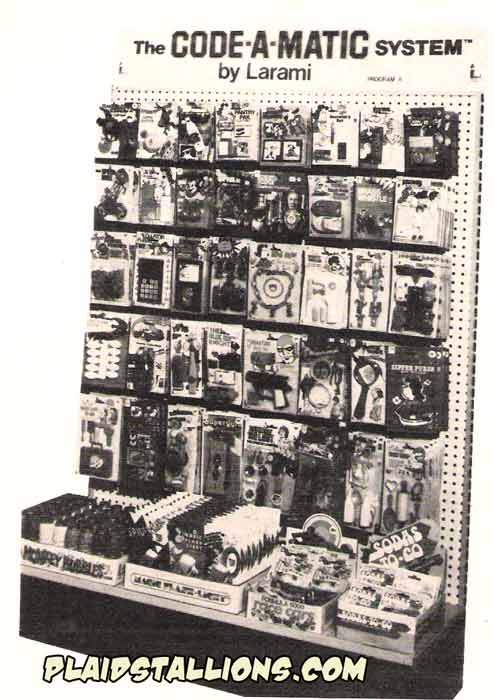 These Planet of the Apes toys, courtesy of toy dealer Bob Cerva, illustrate that AHI wasn't the only rack toy company to "go Ape".
These "Gorilla Glasses" may also be by Larami and really show you what a true licensing juggernaut Planet of the Apes really was, it's the movie that likely showed George Lucas how much cash he could really make.
Larami's Ape Rifle
Apes Pinball, I love the header card on this thing...
Interplanetary Ape Phones? Love it!
Planet of the Apes Boom-A-Rangutang: Somebody at Larami worked hard on these. (Photo courtesy of Mike Jimenez)
Planet of the Apes Pellet shooting walkie talkie, none of this makes any damn sense, bless them.(Photo courtesy of Mike Jimenez)
Larami really focused on hot licenses of the time as is evidenced by this Josie and the Pussy cats set.
Larami was one of the few toymakers to make land of the Lost items, much to my chagrin Star Aliens were rocking that classic Shogun Warriors.Micronauts style in a dimestore kind of way, I'd have been all over these as a kid.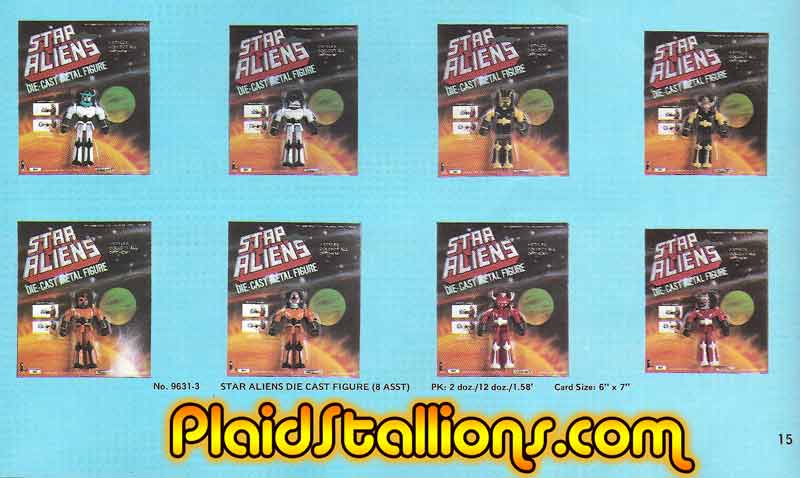 Star Trek Silly Putty just in case Spock wanted to copy "Beetle Bailey" that morning...
Click here to visit our comprehensive gallery on the Larami Martian Chronicles action figures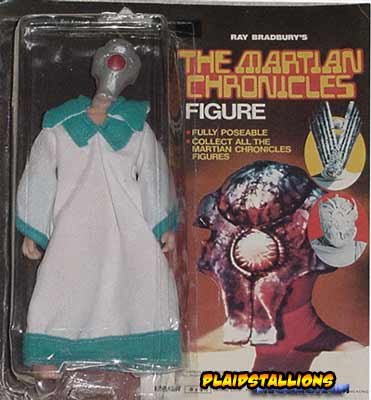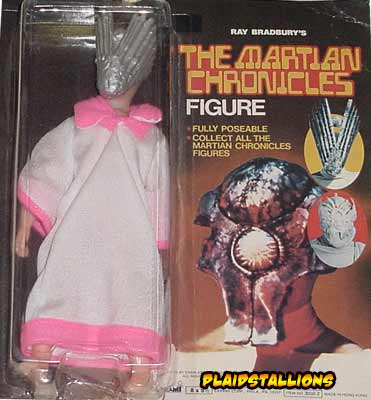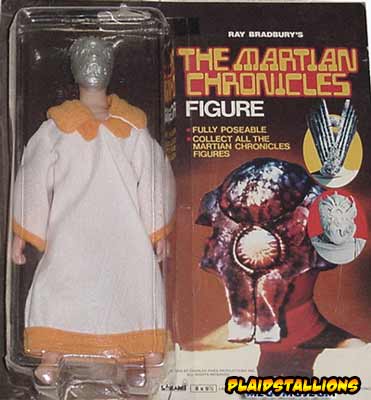 Martian Chronicles figures were meant to ape Mego Star Trek Aliens, according to an interview, Larami had no plans to produce a Rock Hudson doll.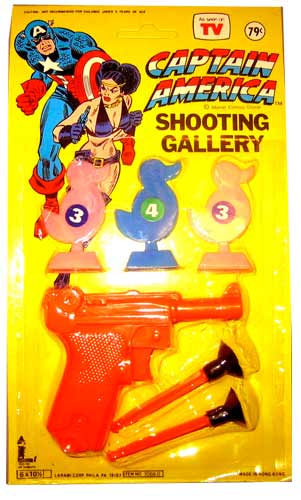 This licensed Captain America shooting game has some really weird card art and also when did Cap use a gun, let alone a German one?
Back to the world of Rack Toys Index