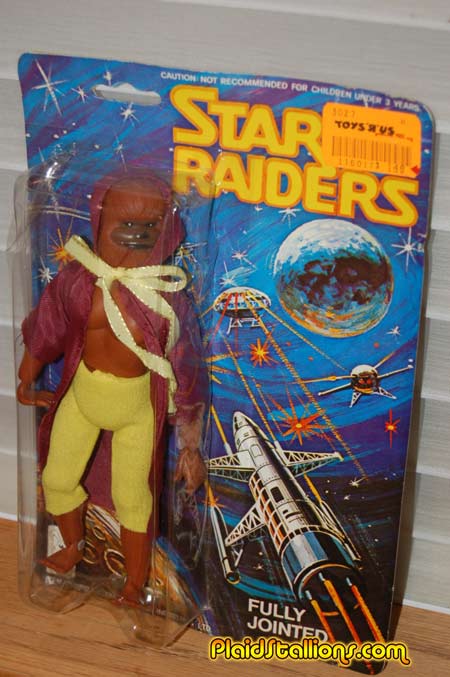 Flash is one of the more obvious Star Wars inspired Star Raiders, he's everybody's favourite fake wookie!
This page needs help, send me your carded glow Flash pics!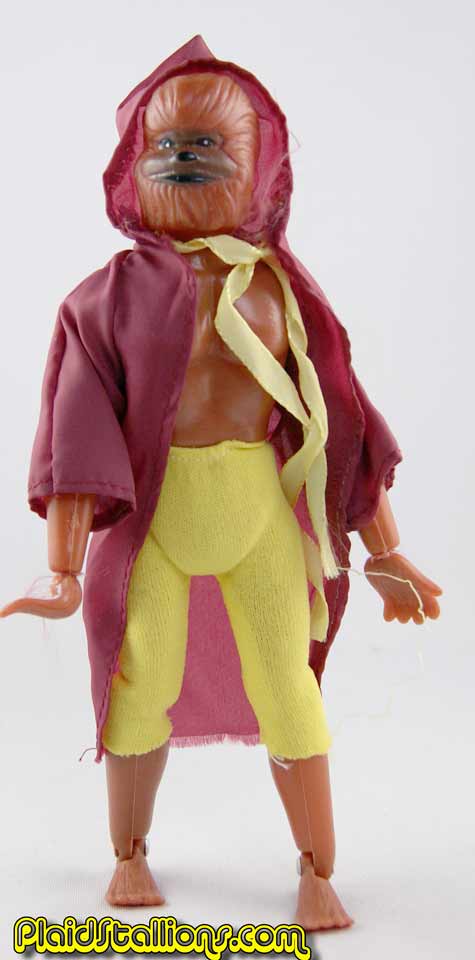 a nice shot of a loose Chewb.....Flash. He has a really strange right hand, like he's looking for a tip.
Visit our new online shop to buy action figures and Publications.
Our book "Rack Toys: Cheap, Crazed Playthings" is a love letter to toys produced by Tomland.