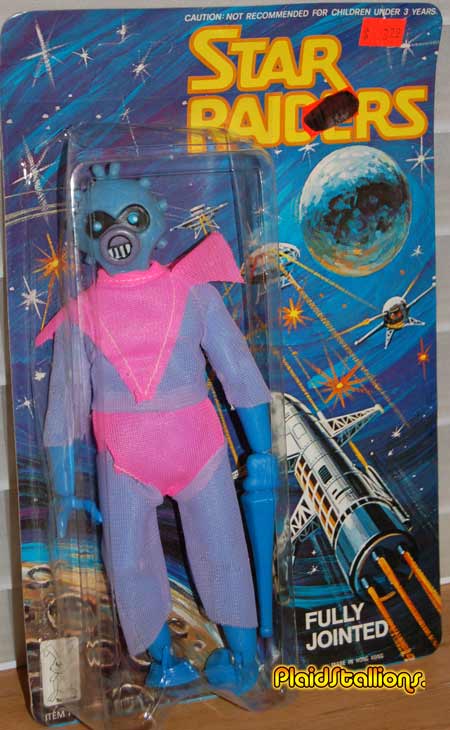 Wik is one of the Star Raiders characters that seems to have influenced by Star Wars many collectors call him the Tusken Raider figure, despite being blue he does somewhat look like that character.
Wik was released on Star Command cards and in a Glow in the Dark version.
If you have pictures you'd like to add to this gallery, please Contact me here .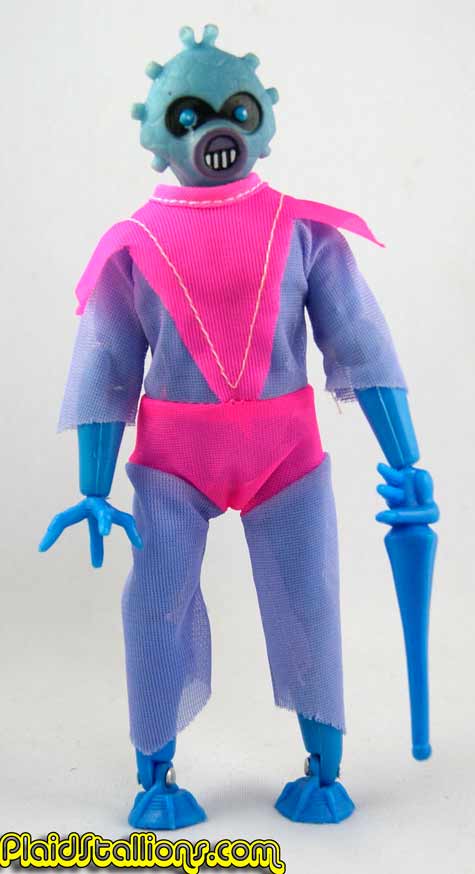 Visit our new online shop to buy action figures and Publications.
Our book "Rack Toys: Cheap, Crazed Playthings" is a love letter to toys produced by Tomland.