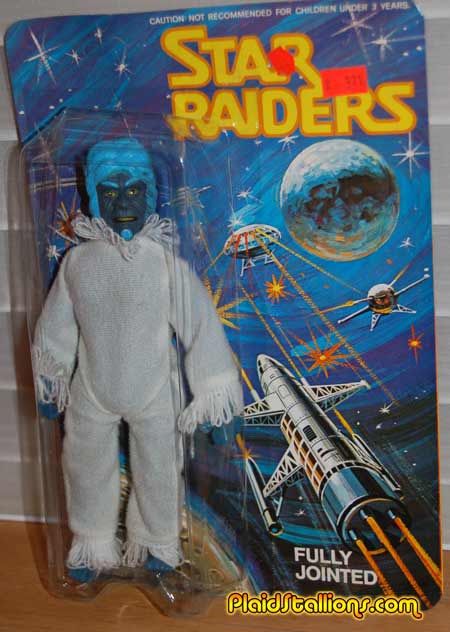 Tago is one of the original "Famous Monsters of Legend" that has been repackaged into the Star Raiders line. He is an action figure of the abominable snowman/Yeti and isn't based on a movie character. This figure was also repacked onto the "Star Command" card.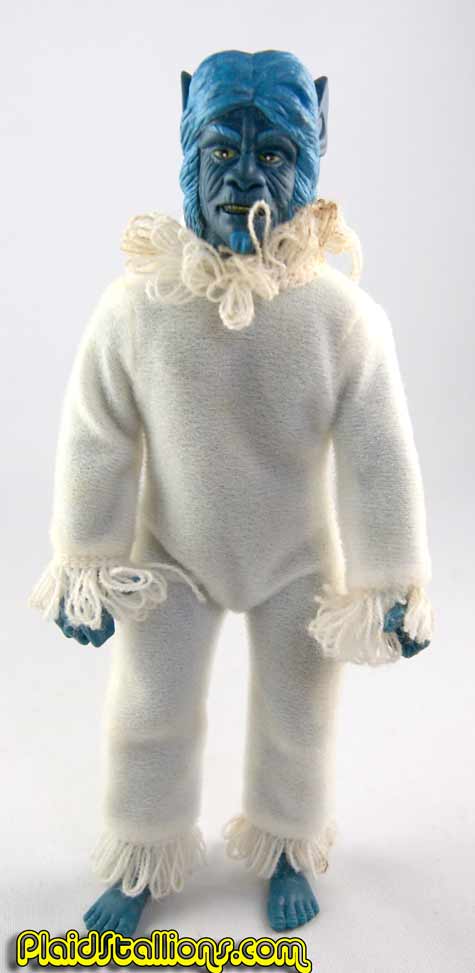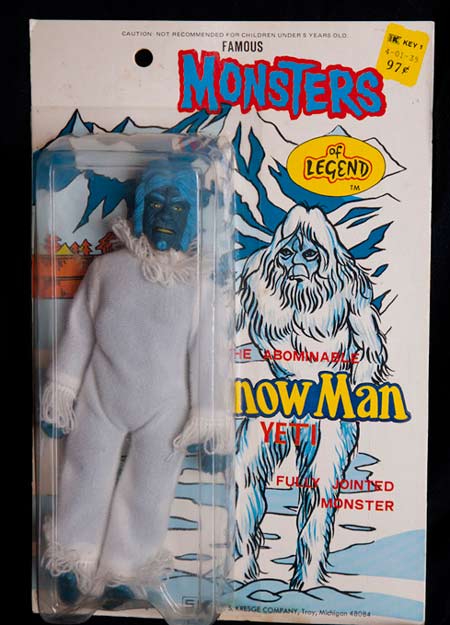 Here's a small shot of Tago on his "Famous Monsters of Legend" card, where he's called "Yeti", the only public domain character in that first wave.
For More on Tomland Famous Monsters of Legend please visit the Galley
Visit our new online shop to buy action figures and Publications.
Our book "Rack Toys: Cheap, Crazed Playthings" is a love letter to toys produced by Tomland.