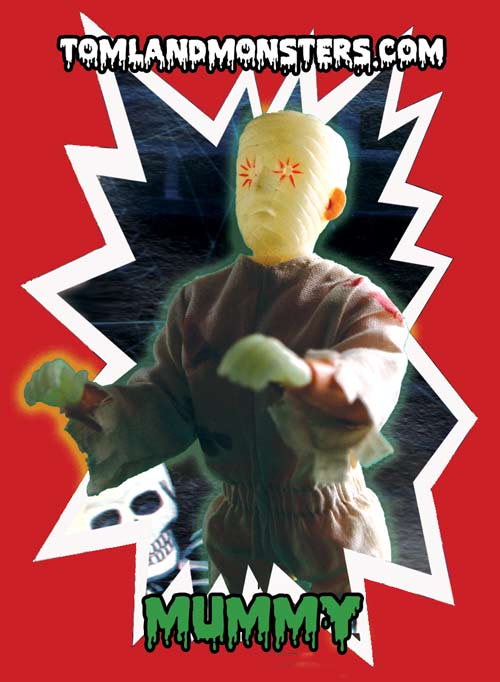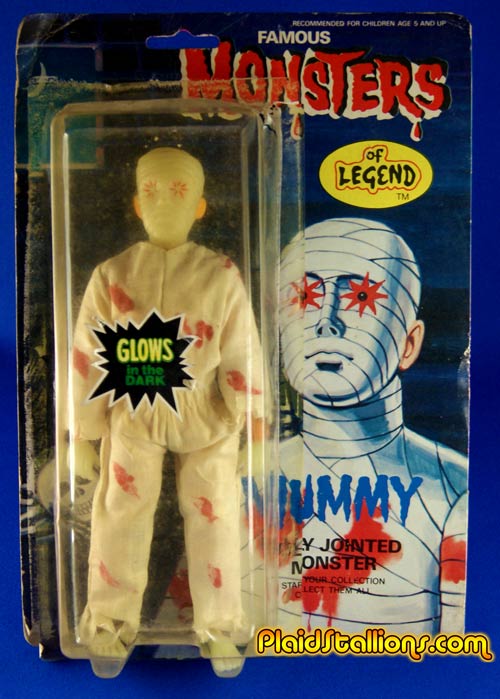 Tomland Mummy is perhaps the most "common" of the second series FMOL but that term is deceptive as only a handful are known to be about, however many of them are carded which suggests he may have been a poor seller. Like the Wolfman, the borrowed design of the Lincoln Monsters version is quite obvious.
WHile the head is patterned after the Lincoln Monsters version it is not a straight recast, it retains a completely differet shape and look. Instead of simulating bandages, Tomland just threw in a blood spattered jumpsuit, they were always a bit frugal in the wardrobe department.
The flesh painted ears are a bit of a curious design choice.
Like all of the glow FMOL, the Mummy comes barefoot.
The Mummy Brothers From left to right: Lincoln International Mummy, Tomland Mini Monster Mummy and the Tomland version showing their obvious relation.
This gallery is a work in progress and could use your help If you have figures, cards or items we don't and would like to share them (or sell them) Please drop us a line!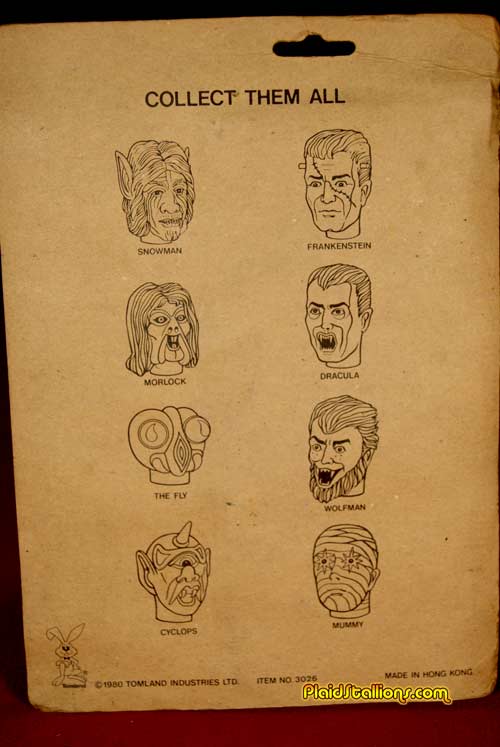 More on Tomland and 70s Monster Dolls
My buddy Lou has a wonderful website called Megolike that discusses these and other knock off figures.
It seems Tomland and Lincoln International had some sort of connection as they both releasedversions of these Monster Action Figures.